Woody Allen continues to make movies outside US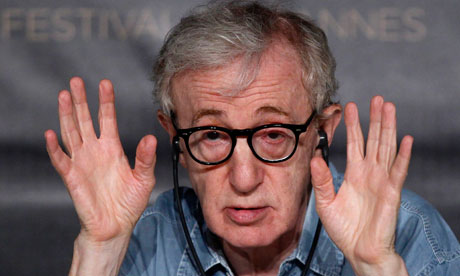 Midnight in Paris will get a lot of stick in some quarters for its tourist-eye view of the French capital; you lose count of the shots of the Eiffel tower in the opening montage alone. But here's the conundrum: Allen's best films of recent years – I mean this one and Vicky Cristina Barcelona – are both about tourists. Is that why they work?
It's safe to say that Allen, sadly, is not the force he was. Endless debates can be had as to his last "great" film. (My own opinion: 1997's Deconstructing Harry, with honourable mentions for 1998's Celebrity and 1999's Sweet and Lowdown.) Whatever else, since the turn of the millennium, we've had to drastically downscale our expectations.