Variety's 'Showman of the Year' are ladies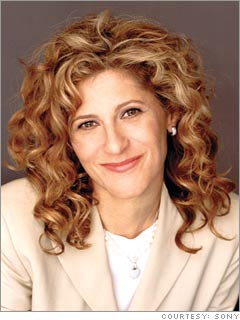 Every summer Variety, the unofficial bible for anyone working in Hollywood, devotes a special supplement to the "Showman of the Year", the individual judged to have made the most impact on the entertainment industry over the preceding 12 months. 
This year was slightly unusual because two people received the award: Amy Pascal and Michael Lynton, the co-chairs of Sony Pictures Entertainment. It is a measure of the clout Pascal wields that she is the only person to have won it twice, having also been Showman of the Year in 2002. 
(Source: FT.com)