TV's "The Shield' as a movie: Michael Pena says he's in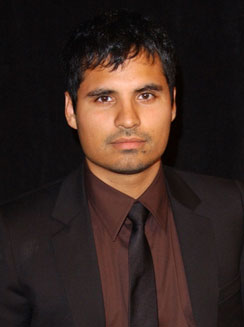 With just under two months until the series finale of "The Shield," talk from the TV show's fiercely loyal fanbase is beginning to turn once again to rumors that one of the greatest cop dramas of all time could live on — as a feature film?
About a year ago, Emmy winner Michael Chiklis revealed to us that "there are a lot of questions about the potential of a 'Shield' movie these days," and we remarked at the time that it would be interesting to see what happens to Vic Mackey in the years to come, assuming he makes it through Season 7 alive. But according to his former co-star Michael Pena, even if Vic does die it could invite a prequel to bring him back from the dead.
(MTV)