'The Dark Knight Rises' cast takes shape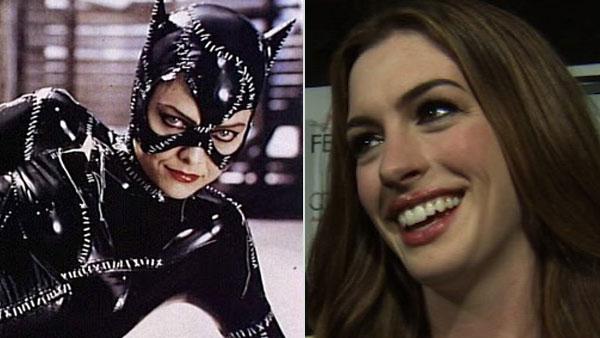 The latest Batman movie - 'The Dark Knight Rises' - is beginning round out its cast. It has been confirmed by the studio Warner Bros that Anne Hathaway has been cast as Catwoman and Tom Hardy as the villain Bane.
Hathaway, 28, rose to fame as the star of Disney's "Princess Diaries" films and the movie "The Devil Wears Prada. She recently appeared in the R-rated romantic comedy "Love and Other Drugs" with Jake Gyllenhaal, whose sister Maggie played the love interest of Batman's alter-ego, Bruce Wayne, in the previous film, "The Dark Knight."
"I am thrilled to have the opportunity to work with Anne Hathaway, who will be a fantastic addition to our ensemble as we complete our story," Nolan said in a statement provided by Warner Bros. Pictures. "I am delighted to be working with Tom again and excited to watch him bring to life our new interpretation of one of Batman's most formidable enemies."