Steven Spielberg enters reality TV with premiere of 'On the Lot' on Fox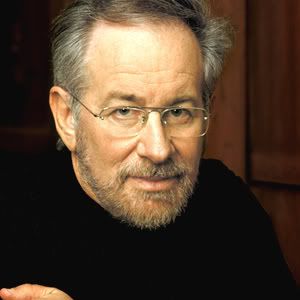 A few years ago, I submitted a treatment for an American Idol-style reality TV competition for discovering the next great movie star. The brass at Sony dug it but passed because Matt Damon had a similar project in the works. Fast forward to a few years later, the movie star angle still hasn't been realized, although I'm sure that over the next few years some network will make that when American Idol starts to fizzle out with audiences. Or maybe not. 
But until then we have the next best thing: the next great moviemaker. Steven Spielberg will make his foray into reality TV with On the Lot that premieres on Fox this Tuesday at 8pm CST. He teams up with Mark Burnett, the creator of Survivor. On the Lot puts budding filmmakers through a series of hurdles in the form of short films and document their journey and a television audience will vote for them. Each narrows the field and the ultimate winner walks away with a $1 million development deal. 
On the Lot is not an original concept in itself because Project Greenlight has treaded that same ground before minus the competition. But is the most epic reality canvas for aspiring moviemakers, especially with Spielberg's involvement. Says the director:
"All through my career I've done what I can to discover new talent and give them a start. This opportunity ... allows all of us to reach out directly to open a much wider door."
The judges on the show include Carrie Fisher, Garry Marshall, Jon Avnet and Brett Ratner. No word if Spielberg would weigh on the decision-making.  The show has received a record 12,000 submissions from around the world which has been narrowed to a final 50 that will debut in the first round of auditions in the pilot episode. There's no question about the exposure the winner will get but it's finally about how they parlay that into a long term career. Stay tuned.