Spielberg and Jackson complete motion capture for 'Tintin'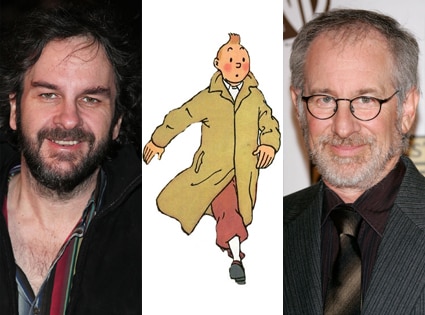 Steven Spielberg this week will quietly wrap 32 days of performance-capture lensing on "Tintin," then hand the project to producer Peter Jackson, who will focus on the film's special effects for the next 18 months.
Although the baton-pass is stealthy, "Tintin" is anything but a low-profile project. And that's just the first of many contradictions inherent with the film, which brings together two of cinema's visionaries.
The Tintin comicbook series about a globetrotting teenaged boy reporter, which originated 80 years ago in Belgium, is wildly popular in many countries around the world. In the U.S., however, the character is little-known, especially among children.
READ COMPLETE ARTICLE AT VARIETY