SHORT TAKES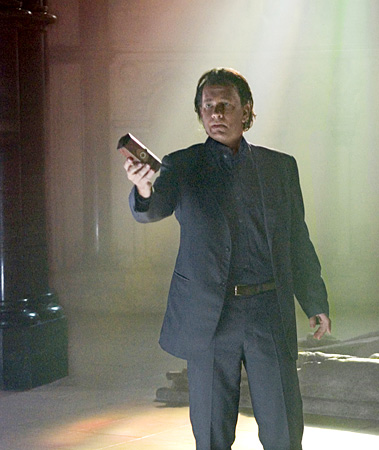 Tom Hanks is close to returning to reprise his Robert Langdon role in Angels and Demons, the prequel to The DaVinci Code. Akiva Goldsman is yet to turn in his adaptation which also has director Ron Howard waiting in the wings. Inside sources say the movie is slated for a January '08 shooting date.
Oscar

winner Forest

Whitaker is in final negotiations to star in The Great Debate with Denzel Washington. Washington is a professor who forms a small debate team and takes them to the national championships beating Harvard along the way. Oprah Winfrey is one of the producers.
Philip Roth's novella Dying Animal is lining up a stellar cast. Peter Sarsgaard, Dennis Hopper and Deborah Harry join the picture headlined by Ben Kingsley and Penelope Cruz about an erotic affair between a professor and a student with startling consequences. The film starts shooting next month in Vancouver.
David Mamet is delving into the world of Jujitsu when he starts shooting Redbelt in Los Angeles starting in May. Chiwetel Ejiofor is a jujitsu master conned by an underbelly of movie stars and show promoters and has to get back into the ring to regain his honor. Mamet has been running the show The Unit on CBS over the last year.
Powered by WP Robot