Sci-fi fan Keanu Reeves jumped at alien role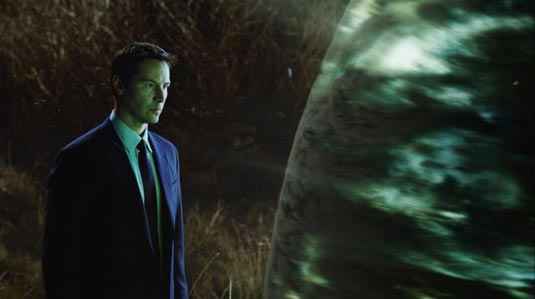 Keanu Reeves admits to being a big science fiction fan, so when offered the chance to play an alien for new movie " The Day the Earth Stood Still ," Reeves said he jumped at it.
But before his fans think the "Matrix" star has signed on for just another big-budget space flick that is long on action but has little to say, Reeves wants them to know this remake of a 1951 cult classic speaks to today's audiences.
The movie is released in U.S. theaters on Friday.