Oscar nominated Matt Damon looks to take on new challenges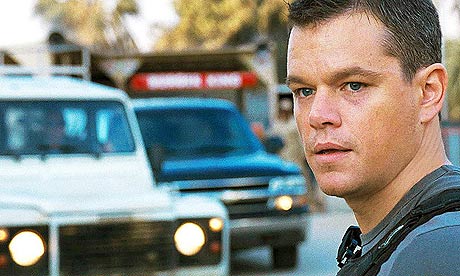 You wouldn't know it to look at him — he is one of those actors, like Robert Redford, who seem fated to be called "boyish" well into retirement age — but Matt Damon turns 40 this year. And that's inspired some sober reassessments on his part.
"I guess there's got to be the admission that I'm never going to play for the Red Sox," the Massachusetts native admits. "Although I kind of got over that one in my 20s."
Well, maybe that's not the most dramatic example.
Yet the impending milestone does have the actor thinking about changes in his career — more producing, a return to writing, maybe even directing his first film. New paths will be explored, old ones reassessed.
But the kind of work — and the co-workers he chooses — isn't likely to change at all.
Why should it? Last year brought his acclaimed work in "The Informant!" for Steven Soderbergh and an Oscar-nominated part in "Invictus" for Clint Eastwood. And Damon's new movie, "Green Zone," opening Friday, reunites him with "Bourne" series helmer Paul Greengrass.