MOVIE OPENINGS – Sept 19, 2008
LAKEVIEW TERRACE
irector: Neil LaBute 
Stars: Samuel L. Jackson, Patrick Wilson, Kerry Washington 
Studio: Screen Gems
The Plot: An LAPD officer (Jackson) will stop at nothing to force out the interracial couple (Washington and Wilson) who just moved in next door ...
READ REVIEWS OF 'LAKEVIEW TERRACE'
MY BEST FRIEND'S GIRL
Director: Howard Deutch 
Stars: Kate Hudson, Dane Cook, Jason Biggs 
Studio: Lionsgate
The Plot: Tank (Cook) makes a living as an uncouth womanizer hired by guys who want their girlfriends or wives to reconsider leaving them. But what happens when his behavior has the opposite effect on Alexis (Hudson), the love of his best friend's (Biggs) life?
READ REVIEWS OF 'MY BEST FRIEND'S GIRL'
THE DUCHESS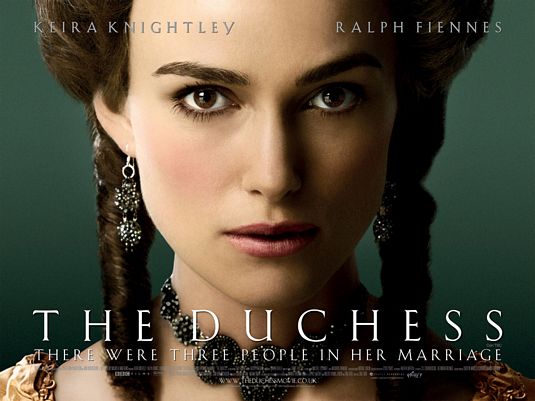 Director: Saul Dibb 
Stars: Keira Knightley, Ralph Fiennes, Dominic Cooper 
Studio: Paramount Vantage
The Plot: A chronicle of the life of Georgiana Cavendish (Knightley), the 18th century aristocrat who endured a difficult marriage to the Duke of Devonshire (Fiennes), and was known for her beauty, political manuvers, and gambling indulgences.
APPALOOSA
Director: Ed Harris 
Stars: Ed Harris, Viggo Mortensen, Renée Zellweger 
Studio: New Line Cinema
The Plot: A pair of lawmen (Harris and Mortensen) out to save a Western town from a rancher's tyrannical reign find their bond, and their mission, tested by the arrival of a double-dealing widow (Zellweger).
IGOR
Director: Anthony Leondis 
Stars: John Cusack, Molly Shannon, Steve Buscemi (Full Cast)
Studio: Metro-Goldwyn-Mayer (MGM)
The Plot: Tired of playing second fiddle to his "Master," a talented laboratory assistant (Cusack) looks to win the annual Evil Science Fair with his own creation.
GHOST TOWN
Director: David Koepp 
Stars: Ricky Gervais, Greg Kinnear, Téa Leoni 
Studio: Paramount Pictures
The Plot: Bertram Pincus (Gervais) dies for a seven-minute period during his routine colonoscopy, then awakens to realize he has gained the ability to see and communicate with ghosts. Problem #1: He never had people skills, in life or in death. Problem #2: His ghostly patron, Frank Herlihy (Kinnear), pesters him into meddling with the impending marriage of his widow, Gwen (Leoni), who lives in Bertram's building and isn't necessarily his number-one fan.
HOUNDDOG
Director: Deborah Kampmeier 
Stars: Dakota Fanning, David Morse, Piper Laurie
Studio: Empire Film Group
The Plot: In 1950s Alabama, young Lewellen (Fanning) looks to escape her troubled life by immersing herself in the music of Elvis Presley. When her hero comes to town for a concert, however, she finds her innocence compromised by an ill-conceived plan to get a ticket. Can a new friendship with an old Bluesman serve as her salvation?