MOVIE OPENINGS – Jan 18
CLOVERFIELD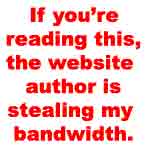 Director: Matt Reeves
Stars: Mike Vogel, Jessica Lucas, Lizzy Caplan
Studio: Paramount Pictures
The Plot: A going-away party turns into a frantic fight for survival for a group of young people in Manhattan, as they bear witness to a monster's attack on New York City.
MAD MONEY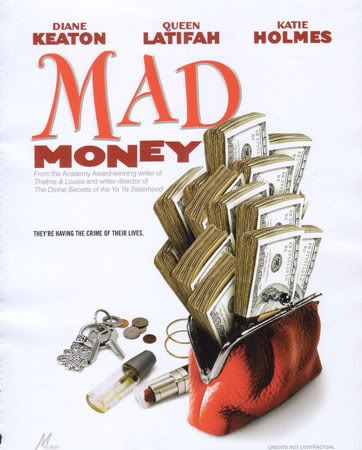 Director: Callie Khouri
Stars: Diane Keaton, Queen Latifah, Katie Holmes
Studio: Overture Films
The Plot: Within the confines of the Federal Reserve, three female janitors (Latifah, Keaton, and Holmes) conspire to steal a fortune in money that is about to be destroyed.
27 DRESSES
Director: Anne Fletcher
Stars: Katherine Heigl, James Marsden, Malin Akerman
Studio: Fox 2000 Pictures
The Plot: After serving as a bridesmaid 27 times, a young woman (Heigl) wrestles with the idea of watching as her sister marries the man (Marsden) she's secretly in love with
TEETH
Director: Mitchell Lichtenstein
Stars: Jess Weixler
Studio: Roadside Attractions
The Plot: High school student Dawn (Weixler), still a stranger to her own body, discovers she has a physical advantage when she becomes the object of male violence.
CASSANDRA'S DREAM
Director: Woody Allen
Stars: Colin Farrell, Ewan McGregor, Hayley Atwell
Studio: Weinstein Company, The
The Plot: In south London, a scheming young woman (Atwell) looks to financially captialize on the rivalry she's created between two Cockney brothers (Farrell and McGregor), who each turn to crime in order to prove their commitment to her.
READ REVIEWS OF 'CASSANDRA'S DREAM' 
TAXI TO THE DARK SIDE
Director: Alex Gibney
Studio: Discovery Communications
The Plot: The persecution of an innocent taxi driver in Afghanistan is used to exemplify torture practices used by the United States in Afghanistan, Iraq, and Guantanamo Bay.
READ REVIEWS OF 'TAXI TO THE DARK SIDE'