MOVIE OPENINGS – Feb 8
WILD WEST COMEDY SHOW: 30 DAYS & 30 NIGHTS - HOLLYWOOD TO THE HEARTLAND 
Director: Ari Sandel
Stars: Ahmed Ahmed, John Caparulo, Bret Ernst
Studio: Picturehouse Entertainment
The Plot: Chronicled on film is this traveling comedy show, in which Vince Vaughn selected four comedians to perform 30 dates in 30 nights across the U.S.
READ REVIEWS OF 'WILD WEST COMEDY SHOW'
IN BRUGES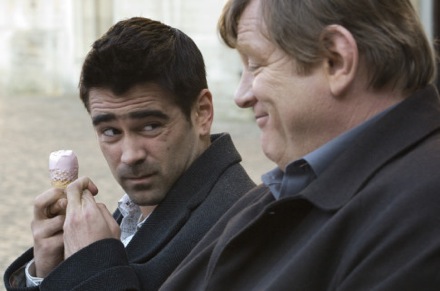 Director: Martin McDonagh
Stars: Colin Farrell, Brendan Gleeson, Ciarán Hinds
Studio: Focus Features
The Plot: After a botched job in London, two hit men (Farrell and Gleeson) are ordered to cool out in Bruges, Belgium, where their perspectives on life and death become violently skewed as they begin to acclimate to the capital city.
WELCOME HOME ROSCOE JENKINS
Director: Malcolm D. Lee
Stars: Martin Lawrence, Louis C.K.
Studio: Universal Pictures
The Plot: A popular talk-show host (Lawrence) leaves Los Angeles to reunite with his family in the Deep South.
READ REVIEWS OF 'WELCOME HOME ROSCOE JENKINS' 
SPIRAL
Director: Adam Green Joel Moore
Stars: Joel Moore, Amber Tamblyn, Zachary Levi
Studio: Anchor Bay Entertainment
The Plot: Mason (Moore) is a reclusive, gifted painter leading a life of anonymity in Portland, Oregon, where he works a dreary job at a phone bank. He makes a connection, however, with his co-worker Amber (Tamblyn), who agrees to pose for him. The friendship illuminates Mason's talent ... and also the dark corners of his past.
FOOL'S GOLD
Director: Andy Tennant
Stars: Matthew McConaughey, Kate Hudson
Studio: Warner Bros. Pictures
The Plot: A new clue to the whereabouts of a lost treasure rekindles a married couple's sense of adventure -- and their estranged romance.
THE HOTTIE AND NOTTIE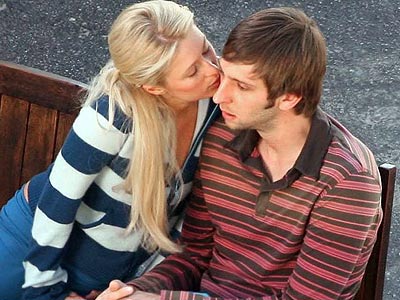 Director: Tom Putnam
Stars: Paris Hilton, Joel Moore, Christine Lakin (Full Cast)
Studio: Regent Releasing
The Plot: Nate (Moore) moves to L.A. to track down Cristabel (Hilton), the woman he's been in love with since childhood, only to discover that his plan to woo her only has one hurdle to overcome: what to do with June (Lakin), Cristabel's ever-present, not-so-hot best friend? What's even more complicating is Nate's growing feelings for June, whose true beauty starts to emerge.
READ REVIEWS OF 'THE HOTTIE AND NOTTIE'