MOVIE OPENINGS: Dec 21
NATIONAL TREASURE: BOOK OF SECRETS 
Director: Jon Turteltaub
Stars: Nicolas Cage, Diane Kruger, Justin Bartha
Studio: Walt Disney Studios Motion Pictures
The Plot: Tracking down the missing pages of John Wilkes Booth's diary is the first step in treasure hunter Benjamin Franklin Gates's plan to uncover a worldwide conspiracy.
READ REVIEWS FOR 'NATIONAL TREASURE: BOOK OF SECRETS'
WALK HARD: THE DEWEY COX STORY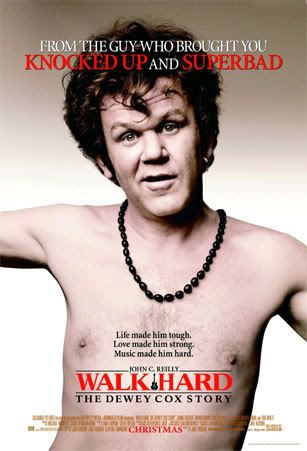 Director: Jake Kasdan
Stars: John C. Reilly, Jenna Fischer, David Krumholtz
Studio: Columbia Pictures
The Plot: A mockumentary look at the life of fictional music legend Dewy Cox and his turbulent, "Behind the Music"-like career.
P.S. I LOVE YOU
Director: Richard LaGravenese
Stars: Hilary Swank, Gerard Butler, Harry Connick Jr.
Studio: Warner Bros. Pictures
The Plot: A widow (Swank) discovers love letters written by her recently deceased husband (Butler) that are meant to help her begin the next chapter of her life.
READ REVIEWS FOR 'P.S. I LOVE YOU'
SWEENEY TODD: THE DEMON BARBER OF FLEET STREET (Limited Release)
Director: Tim Burton
Stars: Johnny Depp, Helena Bonham Carter, Alan Rickman
Studio: DreamWorks SKG
The Plot: In 19th century London, Benjamin Barker (Depp) opens a barbershop upstairs from Mrs. Lovett (Carter), a baker of special meat pies; theirs is a sinister relationship.
READ REVIEWS FOR 'SWEENEY TODD'
CHARLIE WILSON'S WAR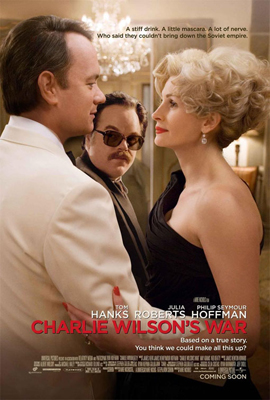 Director: Mike Nichols
Stars: Tom Hanks, Julia Roberts, Philip Seymour Hoffman
Studio: Universal Pictures
The Plot: Enigmatic Texas congressman Charlie Wilson (Hanks) and his CIA allies orchestrate that agency's most successful covert op: the arming of the Mujahedeen in Afghanistan during their war with the Soviet Union
READ REVIEWS FOR ' CHARLIE WILSON'S WAR'