Mena Suvari: 'I never had my jaw hit the floor so many times'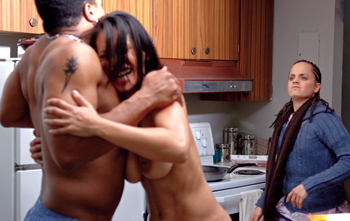 It's not clear that Mena Suvari is even remotely interested in being a glamorous actress. Now 29, she entered the national consciousness in a forceful and disturbingly sexual way almost 10 years ago in "American Beauty." Her character, Angela Hayes, rapidly became a shorthand reference for precocious teen libidinousness and the effect it can have on middle-aged men trapped in depressing suburban cul-de-sacs and airless professions.
Suvari was young enough at that point -- yet sufficiently wise in the ways of Hollywood, where she had been working since she was 14 -- to develop a career that hinged on big-budget movies punctuated with the occasional cred-preserving indie detour. Instead, she decided to make more distinctive and, as she likes to put it, "challenging" choices.
(LA Times)