Knowing Director Alex Proyas: Digital RED Camera Rocks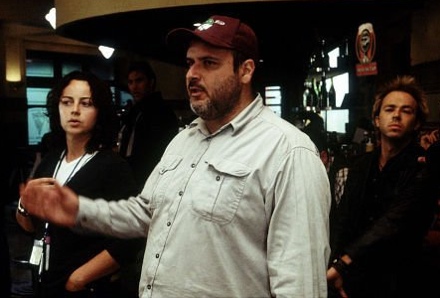 Alex Proyas has made plenty of films in traditional fashion, shooting Dark City, The Crow and I, Robot on old-fashioned celluloid.  For his new sci-fi thriller Knowing, the Australian director decided to go digital for the first time and put the ultrahigh-resolution RED camera to the test.  Now that he's worked out the kinks, Proyas says, "There's no going back."
"The results we've achieved are extraordinary especially when the film is projected digitally," Proyas told Wired.com. "It's completely grainless and there's almost a three-dimensional quality where you feel as if you can reach into the screen because there's an incredible depth to it.  I'm a total convert."
The RED Digital Cinema system, founded by Oakley sunglasses mogul Jim Jannard, was introduced to Proyas by his longtime cinematographer Simon Duggan.  "My whole crew are essentially all film guys so making the shift over to this digital format meant there were quite a few teething problems but most of the bugs have been ironed out," Proyas says.  There's a clarity of image that I've never seen on film, and it's just going to get better. There's a smoothness to the imagery that I really like."