Jerry Seinfeld hopes 'Bee Movie' will sting terrorists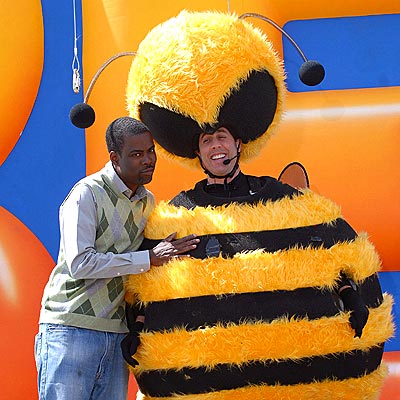 He's taken on the Soup Nazi, an annoying Chinese maitre d' and even an uncooperative puffy shirt, so when comedian Jerry Seinfeld faced the Israeli media Sunday in Tel Aviv, he was ready - ready with some one-liners and even a promise that the man from the show about nothing could perhaps even do something about terrorism.
In Israel to promote his new Bee-Movie, Seinfeld - who worked in a kibbutz banana field when he was last seen in these parts - explained that while "I don't think I can do much about terrorists, a successful movie by [Steven] Spielberg, [Jeffrey] Katzenberg and Seinfeld is annoying to terrorists. If we can't stop them, we can annoy them."
(Source: Jerusalem Post)