It's Complicated but Meryl Streep and Alec Baldwin have improved with age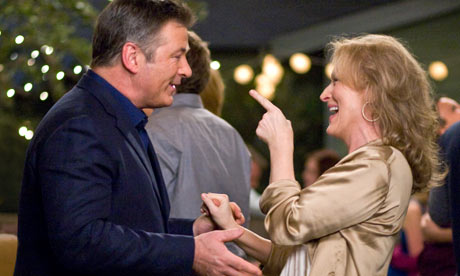 Old age may well be "a shipwreck", as De Gaulle once said of Marshal Pétain, but the sight of once-young actors settling contentedly into middle age – with beer guts, turkey-necks, double chins, crow's feet and all – is a blessed thing to witness.
By way of example, I present you with the stars of It's Complicated. Miss Meryl Streep and MrAlec Baldwin, she now 60, he a relative stripling of 51, yet joined in marriage, sundered by divorce and then reunited as adulterous exes-with-benefits in Nancy Meyer's sprightly (albeit slight) romcom for the underserved middle-aged moviegoing demographic.
READ ARTICLE AT THE GUARDIAN UK