INTERVIEW: Writer-Director John Wells on making 'The Company Men'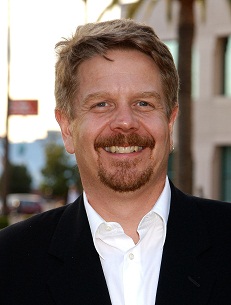 John Wells has a dream job. For 15 seasons as a writer and producer, he masterminded the hit television drama ER and also been a guiding force behind The West Wing, Third Watch, China Beach and the current cable programs Southland and Shameless. He's won a long string of awards and currently serves as the president of the Writers Guild of America, West.
At first it might seem ironic that his latest project, the new filmThe Company Men, deals with the traumas associated with unemployment. Nonetheless, he can make viewers empathize with three high powered shipping firm executives (Ben Affleck, Tommy Lee Jones, and Chris Cooper) who all lose their jobs the same way he could make the president of the United States seem human in The West Wing.
For a film that deals with misfortune, Wells has had a surprising amount of luck. His cast includes four Oscar-winners (Affleck, Jones, Cooper and Kevin Costner), and the film had a successful run at Sundance in 2010 and solid reviews this year. When he called me from Chicago two weeks ago, Wells sounded grateful for the reception for his feature directing debut, but he didn't seem to be taking anything for granted. I asked him if the cold weather in the Windy City had made him misty-eyed for his roots in Denver, and he replied, "I remember when misty-eyed was a good reason to have your eyes frozen to your head."
READ INTERVIEW AT HUFFINGTON POST