INTERVIEW: Ryan Phillippe on his new movie 'The Lincoln Lawyer'
Besides an outstanding script based on a bestselling novel, Ryan Phillippe was drawn to The Lincoln Lawyer because the film takes place in Los Angeles. He could make an incredible film, working with some of the best in the business such as Matthew McConaughey, William H. Macy, Marisa Tomei and Michael Pena (Battle: Los Angeles), while still being able to come home to his children each night.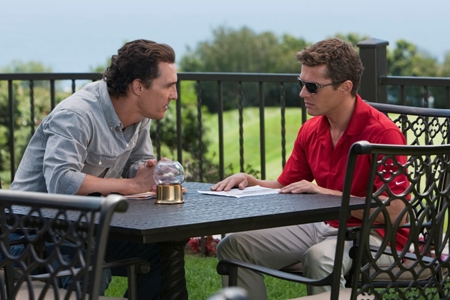 The Lincoln Lawyer is the story of Mick Haller (McConaughey), an attorney who works out of the back of his black Lincoln. He gets a tip about a Beverly Hills man, Roulet (Phillippe), who has been charged with attempted murder of a female companion. After meeting Roulet, McConaughey's Haller takes the case and immediately everything is not what it seems.
Stay with SheKnows all week as we interview the cast including McConaughey, Pena and country superstar Trace Adkins, who also appears in the film. And don't miss our review on March 18.