INTERVIEW: 'Pineapple Express' Director David Gordon Green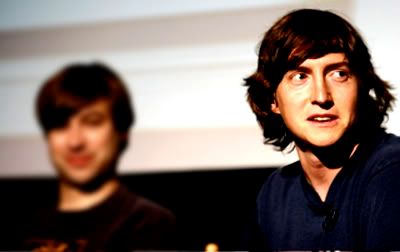 During Comic-Con this past weekend, I got a chance to catch up with David Gordon Green, the director of the upcoming comedy Pineapple Express. I first took an interest in his work two years ago when I saw Snow Angels at Sundance, a phenomenal heart wrenching drama that he wrote and directed. Now he's joined Judd Apatow's team and is bringing us the funniest stoner comedy of this decade.
As he mentions multiple times, David's a huge nerd, just like all of us, and loves writing and making movies and it's refreshing to hear from such a talented filmmaker who just enjoys having fun in everything he does. We talked about working with Judd Apatow and his influences on the project, the math of comedies and figuring out how to make an audience laugh, his hate for credits, and so much more, so read on!
(First Showing)