INTERVIEW: Director Davis Guggenheim talks about his new soccer coming-of-age movie 'Gracie'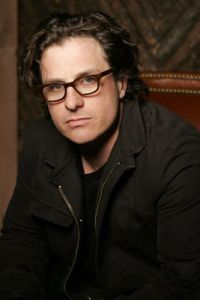 Davis Guggenheim's current project, opening this Friday, is Gracie, a film whose story is based partly on the lives of his wife and her family dealing with the tragedy of losing the oldest Shue sibling, Elizabeth's brother Will, many years ago. The film also doubles as a well-told look at a young girl in crisis, trying to pull her life together by filling her dead brother's slot on his high school soccer team at a time in America where girls did not play sports with boys.
The film works best as a coming-of-age story (with 16-year-old Carly Schroeder handling the weighty role), and is less about sports than the trailers would have you believe. It's clear from Gracie and An Incovenient Truth (for which he won an Oscar) that Guggenheim believes a great deal on passion projects, and he was very open and honest about his wife's trials and tribulations during this time in her life and the process of getting this and other films made.
(Source: Aint It Cool News)