Historic Plymouth OKs building $488M movie studio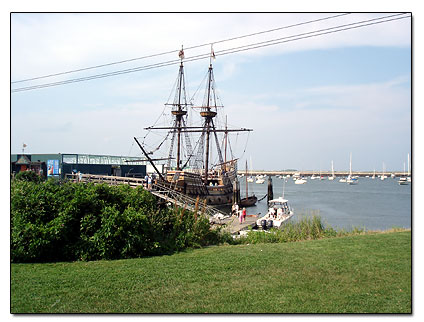 In this place sometimes known as America's hometown, schoolchildren and tourists flock to see Plymouth Rock, a replica of the Mayflower and the place where the Pilgrims and Mashpee Wampanoags Indians shared the first Thanksgiving meal.
But the staid and historic image of Plymouth could soon be tempered by a decidedly modern attraction: a $488 million film and television studio, complete with 14 sound stages, a 10-acre back lot, a theater, a 300-room upscale hotel, a spa and 500,000 square feet of office space.
The thought of turning Plymouth into a movie Mecca has won the enthusiastic support of many residents, but some don't like the idea of adding Hollywood to their history.
READ THE REST AT ASSOCIATED PRESS