Hillary Swank shares Amelia Earhart's derring-do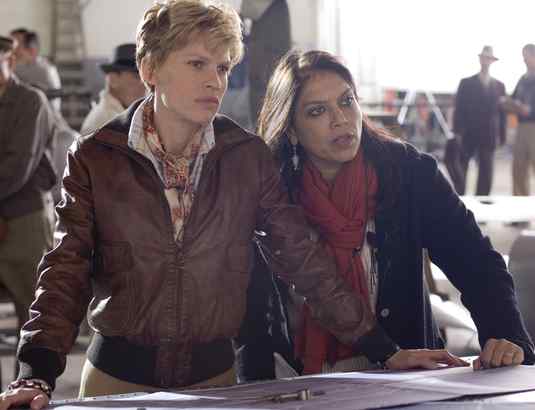 On screen, Hilary Swank incarnates the larger-than-life Amelia Earhart, pioneering aviatrix, as a towering figure. Yet in life the two-time Oscar winner, 35, is of medium height, slim as a tulip stem.
Despite a chilly hotel suite, she radiates warmth.
Clad in a cobalt-blue minidress patterned with polka dots the size of her large brown eyes, Swank improvises a cocoon out of an assistant's flannel shirt. Don't tell her stylist, but the actress is about being comfortable, not glamorous.
Amelia, directed by Mira Nair, almost certainly will earn Swank her third Academy Award nomination. It is typical of the actress' atypical roles in that it's about a character who flies against the prevailing winds.
READ ARTICLE AT PHILLY INQUIRER