Golden Globes lift Avatar's Oscar prospects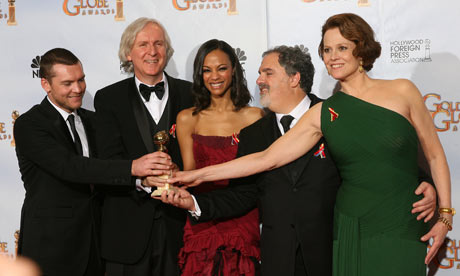 With Oscars looming -- Academy members must turn in their ballots Saturday ahead of the February 2 nominations announcement -- "Avatar's" prospects are looking formidable in the wake of its key Golden Globe wins Sunday.
The Globes provided part of the momentum that propelled Cameron's last dramatic feature, the sweeping, romantic drama "Titanic," to Oscar glory a decade ago. ("Titanic," in fact, took home four Globes, including score and song, to "Avatar's" two, for picture and director.)
But while "Titanic" was the kind of movie that older Academy voters have shown love for over the years, science-fiction is a category of movies rarely nominated in Oscar's topline categories.