Glut of Films Hits Hollywood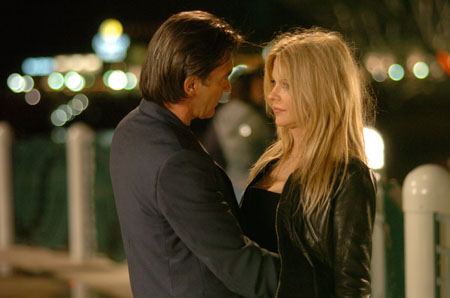 When Meg Ryan and Antonio Banderas signed up to star in an independently produced comedy-action movie called "My Mom's New Boyfriend," the film's backers figured they had a slam dunk -- a modestly priced film with bankable stars that would surge at the box office.
The producers say the $17 million movie scored well in test screenings in the U.S. this spring and did decent business in Spain, Israel and Russia. But the U.S. distributor, Sony Corp.'s Sony Pictures, quietly sent the movie straight to DVD on June 17. "I believe that three years ago this movie absolutely would have been on screens, if for no other reason than the actors involved," says George Gallo, who wrote and directed the film.
These days, scores of films such as "Boyfriend" are finding there's no room at the multiplex. The reason: Hollywood is flush with roughly $13 billion to $18 billion in financing for movies that poured in over the past few years, according to bankers and producers, vastly expanding the number of pictures getting made. The flood of money is paying for films made by both relative newcomers and veteran film investors and producers.
(Wall Street Journal)