Getting the creeps with Gillian Anderson on the set of 'The X-Files: I Want to Believe'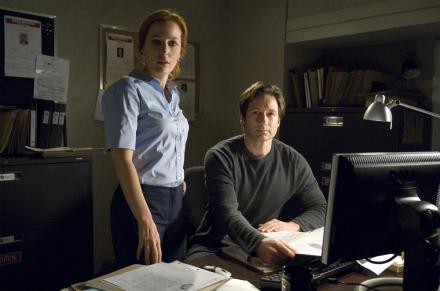 It's been 6 years since we last saw Mulder and Scully sharing screentime together. It's been 6 years since one of the most loved TV shows of all-time went off the air. After legal battles, time conflict resolutions and a studio finally saying 'yes' to a project fans have been screaming for for years, The X-Files is finally back in everyone's life on July 25th.
Starring David Duchovny, Gillian Anderson, Billy Connolly and Amanda Peet, The X-Files is being classified as a supernatural thriller. A stand-alone story in the tradition of some of the show's most acclaimed and beloved episodes, and takes the always-complicated relationship between Fox Mulder (Duchovny) and Dana Scully (Anderson) in unexpected directions. Mulder continues his unshakable quest for the truth, and Scully, the passionate, ferociously intelligent physician, remains inextricably tied to Mulder's pursuits.
On a cold day last February MovieWeb was invited to visit the set of the upcoming X-Files movie sequel, which shot extensively in Vancouver, Virginia and a reservation in Mount Currie.
(Movieweb)