Elizabeth Taylor passes away at 79 – A look back at her career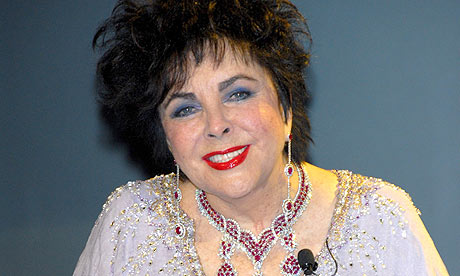 Dame Elizabeth Rosemond Taylor, arguably the last great female star of the Hollywood studio system, has died at the age of 79.
The Oscar-winning star died in the early hours of the morning at Cedars-Sinai medical centre in Los Angeles, from congestive heart failure, according to her spokeswoman Sally Morrison. She said Taylor's children were at her side.
Dame Elizabeth, who had been in ill health for a number of years, was taken to the hospital with heart failure six weeks ago. A spokeswoman for the hospital said: "She passed away at 1.28 [0828 GMT]."
It's difficult to think of a better argument for the separate-but-equal value of the terms "actor" and "film star" than the career of Elizabeth Taylor. If that reads as a slight on her ability, it shouldn't. Taylor was a sporadically marvellous performer, one who rarely superseded her director or material but who could, with those factors working in her favour, surpass some of her more gifted peers' capacity for reckless emotional danger.
She was the rare actor who was as interesting on a bad day as on a good one, and not just for her mesmeric physical beauty: like any great film star, she was as compelled by her own screen presence as we were, aware of how it needed to be consistently adjusted and exaggerated for the camera. Taylor's filmography ranges from the imperiously accomplished to the gobsmackingly inept, yet she never seemed entirely uninvested in the outcome of her own performance. All right, we'll forget The Flintstones (hasn't everyone?): but these eight clips testify to body of work more entertaining and eccentric than many give her credit for.