Directors actors would kill to work for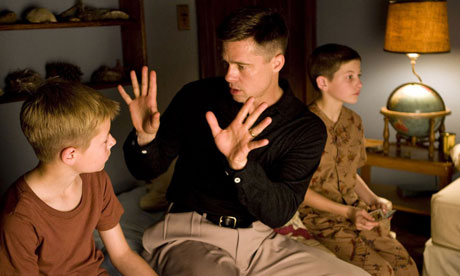 It's been described as the most unorthodox and potentially audience-alienating film to come out of Hollywood in decades – but that didn't stop the A-list queuing up for a part in Terrence Malick's The Tree of Life. Brad Pitt's face – a handsome, chiselled cliche of mainstream Hollywood glamour – may adorn the front of the gossip magazines more than it does the lobby posters in your average indie filmhouse, but he said himself at the Cannes film festival that he jumped at the chance to sign up for Malick's project, knowing his commitment would ensure the film's production.
Malick is a curious figure, one of a short list of directors who, despite their penchant for making controversial, intense films that squirm awkwardly in the hands of the marketing department, seem to have no problem attracting actors as golden and A-list as Oscar himself. As Tree of Life casting director Francine Maisler puts it: "The hardest part about putting out the word that I am casting forTerrence Malick is that my phone rings off the hook." Most of these film-makers can neither offer blockbuster salaries nor seduce actors with the promise of a hit, but Malick, along with the likes of Woody Allen, Quentin Tarantino, the Coen brothers and our ownMichael Winterbottom are unquestionable star magnets. How on earth do they do it?