Depp, Farrell and Law to replace Ledger in Gilliam movie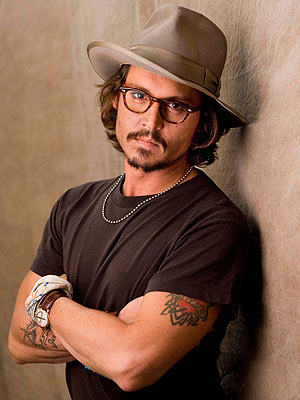 The late Heath Ledger is to be replaced by three actors in Terry Gilliam's The Imaginarium of Dr Parnassus, it has been reported.
According to Ain't It Cool News, Johnny Depp, Colin Farrell and Jude Law have all signed on to play the tragic actor's character Tony in the film.
And a spokesperson for Alfie star Law has now told the BBC that all three are to take the role, though the mechanics of three actors playing one role have not yet been established.
The movie was being filmed in London when Oscar-nominee Ledger died of an accidental overdose of prescription medication on January 22nd.
The late actor had completed filming in London prior to his death and had been scheduled to travel to Vancouver, Canada for interior and bluescreen work.
The fantasy picture, due for a 2009 release, sees Ledger's character accessing three separate dimensions through a paranormal mirror in a bid to rescue the daughter of a travelling showman who sold his child to the devil in exchange for everlasting life.
Production was suspended after the news of the Brokeback Mountain star's death with a statement issued calling Ledger a "great actor, a great friend and a great spirit".