Daniel Craig's early role in BBC drama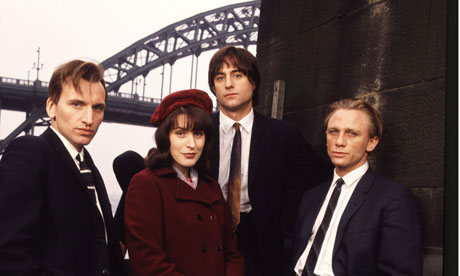 Long before he became Bond, Daniel Craig gave a raw, emotional performance as Geordie, a young man falling apart in Our Friends In The North. In an early scene set in 1964 he's so distressed by his alcoholic father that he headbutts him, cries his heart out and then hitchhikes to London to become Malcolm McDowell's dapper henchman. By the late-60s he looks bizarrely like a member of Slade, and by the time Thatcher has her hold on Britain in the 1980s, his world has fallen apart.
A desperately dramatic storyline in its own right, it's only one strand of a series of epic, multilayered stories in Our Friends. The 623-minute drama, which follows the lives of four friends from Newcastle between 1964 and 1995, is as moving now as it was when it was first broadcast in 1996. It's gritty and political, it's sad and serious but it's also sexy and funny. It sucks you in right from the start and, like all the best box sets, it's ridiculously addictive.