Comic-Con San Diego unveils new updates for Star Trek, Indiana Jone 4 and Iron Man
The halls of the San Diego Convention Center were abuzz with the news that came pouring out of the panel today hosted by Paramount Pictures, DreamWorks Pictures and Nickelodeon Movies.  
Exclusive footage and major casting announcements included: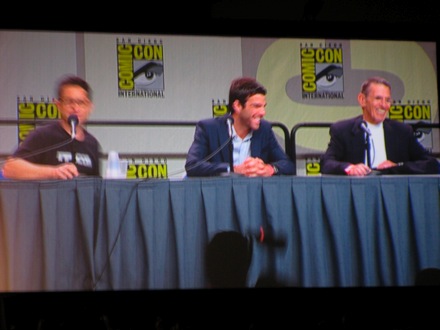 Director/Producer J.J. Abrams revealed his first casting for the "Star Trek" adventure: Zachary Quinto (Sylar on "Heroes") will step into the ears of the young Mr. Spock and veteran Leonard Nimoy will return to the role he made famous. Both Quinto and Nimoy made surprise appearances and were greeted with wild applause. Abrams, producers Damon Lindelof and Bryan Burk and writers Roberto Orci and Alex Kurtzman answered questions from the audience. The new "Star Trek" film will be released on Christmas Day in 2008.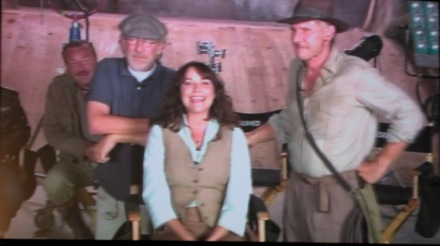 Appearing live via satellite from the set of the new "Indiana Jones" adventure, director Steven Spielberg and three of his cast members Harrison Ford, Shia LaBeouf and Ray Winstone discussed the film, and Spielberg revealed that Karen Allen, the co-star of "Raiders of the Lost Ark," will be returning for the fourth installment, which debuts over the Memorial Day weekend 2008.
In another surprise, director Jon Favreau shared world premiere footage from his upcoming "Iron Man" starring Robert Downey Jr., Terrence Howard, Jeff Bridges and Gwyneth Paltrow. The action/adventure based on the Marvel Comic launches the summer season on May 2, 2008.
Producer Judd Apatow and director Steven Brill sent a taped greeting to introduce the first-ever viewing of the trailer for the Owen Wilson comedy "Drillbit Taylor," which opens nationally on March 21, 2008.
Neil Gaiman also presented a clip from the film version of his graphic novel "Stardust," which opens August 10, 2007. The film was screened at Comic-Con Thursday evening.
A trailer from the upcoming "The Spiderwick Chronicles" was followed by a Q&A with the film's director Mark Waters, Oscar(R)-winning special effects whiz Phil Tippett and Tony DiTerlizzi and Holly Black, authors of the "Spiderwick" book series. "The Spiderwick Chronicles" opens February 15, 2008.
And the first poster art was revealed for Tim Burton's "Sweeney Todd: The Demon Barber of Fleet Street" starring Johnny Depp. "Sweeney Todd" opens December 21, 2007 in exclusive runs and nationally on January 11, 2008.