Oscar Winners Trent Reznor and Atticus Ross Score "The Girl With the Dragon Tattoo"
Early in the process for scoring "The Social Network," hard rock veterans Trent Reznor and Atticus Ross confessed to feeling out of their element.
Sitting recently on his Beverly Hills porch, Reznor recalled, "That wasn't the type of film I thought I knew how to score. It's not the film I would have chosen had I set out to score a film."
Reznor and Ross eventually figured it out, as the digital, atmospheric accompaniment to "The Social Network" won the Oscar for original score. By then, Reznor and Ross were already multiple months into their follow-up in the film world, working once again with director David Fincher, this time on "The Girl With the Dragon Tattoo."
Film Makers: Score Your Film On A Budget
Film Makers: Score Your Film on a Budget
When you factor out the likes of Alan Silvestri and Danny Elfman, there are basically 3 levels of Film Music that are accessible to all film makers. The right solution will depend on your budget and your project needs. Of course, every film is different.
1. ) No budget: Charity Work
For pro-bono music, your surest bet is to get linked up with a student composer or place classified ad request for composers online. Versus Media is a service that will send your music request to their registered list of composers. Beware of this route, as the quality of production can be seriously lacking. If quality is key for you, it may benefit you to look at Royalty Free Music Licensing.

2. ) Small and mid-range budget: Royalty Free and Production Library Music
This is your most convenient and cost-efficient way for shopping for the right music for your movie. If you can find a website that isn't littered with poorly produced music, you'll be like a kid in a candy store. The most diverse and readily available music can be found on the internet with a relatively low startup cost. At the pinnacle of online options, you'll find
Boxed Score Music. They offer a wide selection of ready made soundtracks for a wide range style of films. So for example, if you're producing a dark comedy, they probably have a ready made solution of 9-10 tracks that will most likely fit your film's mood. The best thing is being able preview the music online so you don't have lengthy back and forth revisions that you would have in hiring a composer. I recommend that you check this company out.
3.) High/Unlimited Budget: Hired Composers
If you are in this bracket, you probably aren't even reading this article. You probably know the ins and outs of the music business or even have your own music supervisor on staff. Even so, this remains an option for the most financially gifted producers out there. Finding the right composer can cost you anywhere from the 10-100 thousand dollar range, depending on the complexity of your music needs. Make sure you've prepared your financial backers for the worst case scenario.

My Recommendation
Even the highest dollar producer, editor or director can aim to save money by looking at more cost efficient options. Although music is important to the success of a film, you can always be wiser with your budget. Check out Boxed Score Music and see if they have a solution for you, no matter what your budget.
Hans Zimmer & Mexican Guitar Duo Rodrigo Y Gabriela Teaming For 'Pirates of Caribbean: On Stranger Tides' Score
Hans Zimmer has certainly never been any slouch, but lately, the composer seems to have been newly inspired in a way some of his other longstanding contemporaries haven't been. His work forChristopher Nolan on "The Dark Knight" and the Oscar-nominated "Inception" have been brilliantly left-of-field, while his score for "Sherlock Holmes" was inventive in ways we didn't imagine. And it looks like Zimmer is going to continue his unique approach heading into his next big gig.
According to a press release from Walt Disney Records, Zimmer is teaming with acclaimed Mexican guitar duo Rodrigo Y Gabriela for the score for the forthcoming "Pirates Of The Caribbean: On Stranger Tides." With four studio albums, and two live albums under their belts, Rodrigo Y Gabriela have become unlikely worldwide stars meeting with a strong fanbase in Europe, but they've also broken through in the United States, getting play on MTV, making appearances on late night television and even playing at the White House. Musically speaking, the duo's vibrant and distinct style of playing should be breath of fresh air in the long-running franchise—of which Zimmer has scored every film except the first—and we're curious to hear the results of the collaboration.
Movie composer John Barry passes away at 77
Composer John Barry, who won five Oscars for his film work but was best known for his contributions to a dozen James Bond movies, has died.
He was 77. Barry died in New York on Jan. 30, his family said.
The English-born composer won two Oscars, for the score and the song, for Born Free in 1966, and he earned single statuettes for The Lion in Winter (1968), Out of Africa (1985) and Dances with Wolves (1990).
He was also nominated for his scores for Mary, Queen of Scots in 1971 and Chaplin in 1992.His association with Agent 007 began controversially with Dr. No in 1962, although his contribution was not credited.
He wrote music for a dozen Bond films in all.
A new model for funding movie music
"The King's Speech" collected an impressive 12 Oscar nominations last week. It might have stopped short of a dozen without help from a British entrepreneur who has planted his business at the tricky intersection of film and music.
In an unconventional deal that may promise a revival in film music, theCutting Edge Group, based in London, and its chief executive, Philip Moross, effectively bought the musical portion of "The King's Speech" months ago.
The investment then let the film's producers hire Alexandre Desplat, the award-winning French composer whose score was among its nominations, and recruit the London Symphony Orchestra to record works of Mozart, Beethovenand Brahms that would otherwise have been performed by a small ensemble.
Composer AR Rahman up for two Oscars for '127 hours'
Indian composer AR Rahman has been nominated for this year's Academy Awards for his music on director Danny Boyle's new film 127 Hours.
Rahman is nominated for Oscars for Best Score and Best Song, the latter being a collaboration with British singer Dido. The Oscars take place on 27 February.
Rahman is dubbed the Mozart of Madras, the city where he works.
He won two Oscars for his soundtrack to 2009's multi-award winning Slumdog Millionaire, another Boyle movie.
Movie Music – Soundtracks that cause fear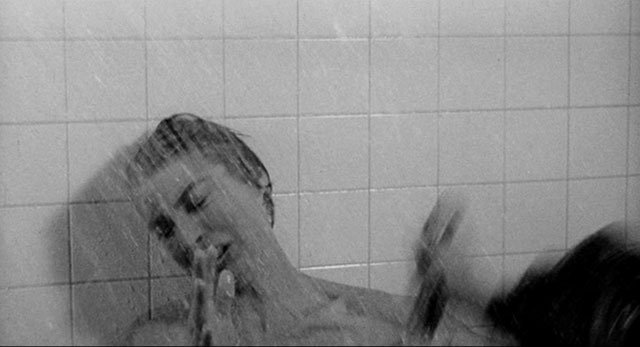 It is probably the most scary scene in cinematic history. The shower curtain is drawn back and actress Janet Leigh lets out a spine-chilling scream that warps into a frenzied cacophony of staccato music as she confronts an unseen, dagger-wielding madman.
When Alfred Hitchcock put the soundtrack to his 1960 masterpiece Psycho he was almost certainly unaware that the discordant musical notes he was adding to the disturbing shower scene were in fact based on the sort of non-harmonic sounds used in the distress calls of wild animals.
Scientists have found that many of the emotionally-evocative moments in some of the most popular films are enhanced with a sound score that exploits the human brain's natural aversion to the "non-linear" sounds widely used in the animal kingdom to express fear and distress.
Hans Zimmer soundtracks 'Sherlock Holmes'
Film composer Alexander Desplat discusses working with director Terence Malick on 'Tree Of Life'
Adam Lambert revives tradition of making music videos to promote movies
Everyone knows by now that Adam Lamberthas shot a video for his new song, "Time For Miracles".  But everyone might not realize Adam is revitalizing the tradition of using the music video to promote a movie.
Music videos started out as a cheap way to promote movies in the late 1970's and 1980's.  Most of them simply showed clips from the films over the music, like the Bee Gees inSaturday Night Fever. 
Remember the videos for classics like St. Elmo's Fire ("St. Elmo's Fire"), The Breakfast Club ("Don't You"), Ghostbusters ("Ghostbusters") , Flashdance ("Maniac"), andFootloose ("Footloose")?