Director David Lynch on drinking coffee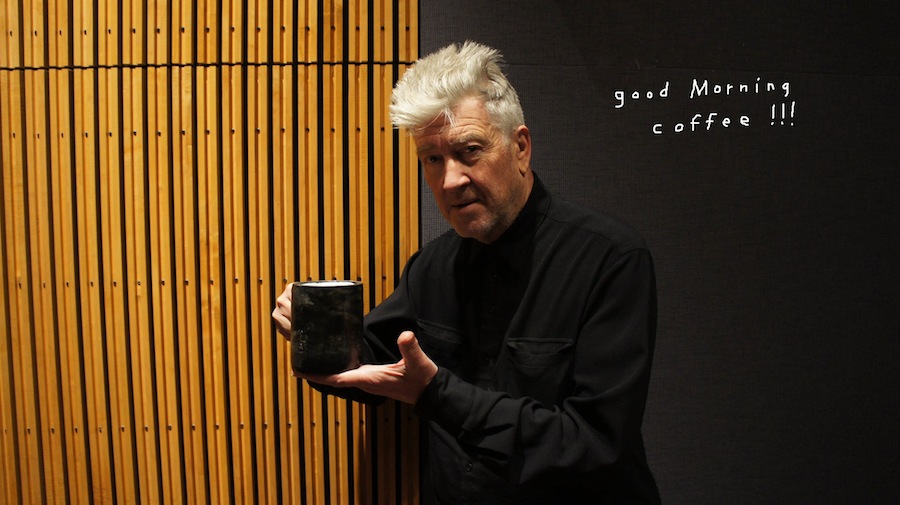 I am pretty much obsessed with coffee. I've been drinking coffee on a regular basis since I was in the ninth grade. In the ninth grade, I met my soon-to-be good friend, Toby, on the front yard lawn of my girlfriend's house. And during that first conversation with Toby, he happened to tell me that his father was a painter, a fine art painter. Hearing this news that an adult could be a painter -- an explosion went off in my head and from that moment on all I wanted to do was paint. And for me, the world of a painter held much coffee.
Coffee became tied to what I called "The Art Life." I loved to go to diners and drink coffee and try to catch ideas for the work. Coffee has always seemed to facilitate thinking and catching ideas. Not only that, but the flavor of coffee is beyond the beyond good.
Even bad coffee is better than no coffee at all.
Steven Soderbergh on the Art of Directing a Fight Scene
Director Steven Soderbergh has been known for quirky film experiments since "Sex, Lies, and Videotape" gave audiences all three of those things in 1989. He's mixed commercial fare like the "Ocean's" movies, "Erin Brockovich," "Traffic" and the recent "Contagion" with a film-noir attempt ("The Good German") and a two-part Che Guevara movie.
With "Haywire," which opens Jan. 20, he heads in yet another direction, casting Gina Carano, a professional mixed-martial-arts fighter with limited prior acting experience, in the lead role as an international black-ops agent. It's a risk mitigated by a team of male co-stars (Michael Fassbender, Ewan McGregor, Michael Douglas, Antonio Banderas, Channing Tatum) that would seem at home in Mr. Soderbergh's swanky "Ocean's Eleven" world. In fact, "Haywire" plays a bit like "Ocean's," with an added wallop of spy-versus-spy butt-kicking. Mr. Soderbergh talked about his tough new starlet's cross-demographic appeal (from feminists to Ultimate Fighting Championship fans), and the joy of seeing a girl beat up on the boys.
Spielberg's magnificent obsession: Prolific producer has two movies set for release, more in the works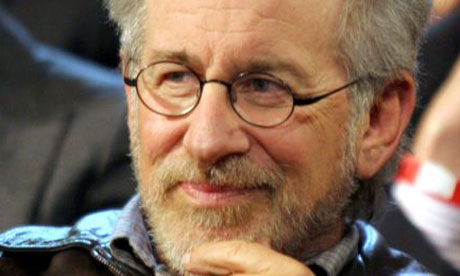 Professionally, Steven Spielberg called home again, and his inner-cinema child answered.
The result is The Adventures of Tintin, an action film for the whole family, based on Belgian artist Herge's classic children's comic books.
Opening Dec. 21, the Spielberg production combines performance-capture and animation, as it follows the exploits of Tintin (Jamie Bell), a rambunctious, full-time newspaper reporter and part-time detective.
In this inaugural film chapter, Tintin, his faithful dog, Snowy, and hard-drinking Captain Haddock (Andy Serkis) embark on a hunt for treasure, which leads them to a sunken ship commanded by Haddock's ancestor.
They aren't alone in their search, however. And soon, they have to face off with an evil rogue (Daniel Craig), who wants the riches for himself.
In the tradition of the director's previous fantasy efforts, E. T.: The Extra-Terrestrial and Raiders of the Lost Ark, the latest concoction combines whimsical humour with frantic, bigger-than-life action.
A Minute With: Roger Corman, "Hollywood Rebel"
At this time of year Hollywood brings out big-budget movies like "Mission: Impossible" with Tom Cruise and the new "Sherlock Holmes" film starring Robert Downey, Jr.
But Roger Corman, the antithesis of big Hollywood who has made low-budget, independent films for 60 years, will also have his say. He is the subject of a new documentary, "Corman's World: Exploits of a Hollywood Rebel," which will be in U.S. theaters on Friday
Corman, 85, has produced about 550 movies and directed 50 more, including "The Wild Angels" and "Little Shop of Horrors," and lesser known movies like "The Terror" and "Naked Angels."
His New World Pictures became a hotbed for up-and-coming directors and actors including Martin Scorsese, Ron Howard, John Sayles and Jack Nicholson.
Corman spoke to Reuters about movies, how Steven Spielberg impacted his career and smoking pot with the Hell's Angels.
Martin Scorsese goes kinder, gentler with 'Hugo'
You think you know by now what you'll get in a Martin Scorsese movie. Someone will be gothically whacked. A person's tenuous grip on reality might slip away, possibly in a mental institution. Vengeance will be doled out — with guns, knives, fists or anything else that causes great bodily injury.
And a sweet orphan will search for a new family.
What looks at initial inspection like Hollywood's version of a shotgun marriage — the man behind "Goodfellas," "Raging Bull," "The Departed," "Shutter Island," "Cape Fear" and "Gangs of New York" directs the 3-D family film "Hugo" — makes sense if you look closer. In some ways, Scorsese's personal life and professional interests have guided him toward a gentle movie like this, even while audiences were cowering from his prior mayhem.
Brett Ratner Resigns as Oscar Producer After Gay Slur
When Brett Ratner looks back on what killed his once-in-a-lifetime chance to produce the 2012 Academy Awards, it'll boil down to one sentence -- just a handful of words -- that he really, really shouldn't have said. During a Q&A for "Tower Heist" Friday night in Los Angeles, he dismissed the notion of rehearsing with his actors, claiming at one point "Rehearsal's for f*gs." And with that simple, stupid, homophobic comment, Ratner had to have known that it was merely a matter of time until the Academy of Motion Picture Arts and Sciences would decide to extricate themselves from Ratner and his comments.
At first it seemed like the embattled director would get off with just a stern warning from the Academy -- even after Ratner made things worse with a raunchy appearance on "The Howard Stern Show," where he talked explicitly about dalliances with Olivia Munn and Lindsay Lohan. But apparently the organization has decided to take it one step further: He's "voluntarily" stepping down (as first reported by THR.com), which sounds an awful lot like being canned.
David Cronenberg reverts to 'A Dangerous Method'
In early 2010, David Cronenberg's dream of filming A Dangerous Method -- the real-life story of Sabina Spielrein, Carl Jung's lover, Sigmund Freud's follower and both men's patient -- came crashing to a halt.
The Canadian director learned by e-mail that Christoph Waltz was pulling out of playing Freud to shoot the much-bigger-budgeted Water for Elephants, even though Waltz had urged Cronenberg to cast him.
It was the second time a star had exited the movie (Christian Bale withdrew as Jung a year earlier), the kind of upheaval that would give most directors palpitations. But not Cronenberg.
"Waltz waltzed, and Bale bailed," he quips.
Writer-Director Andrew Niccol back in the game with sci-fi movie 'In Time'
Take a glance at Andrew Niccol's body of work, and it becomes apparent that the filmmaker is interested in exploring otherworldly realities.
The first movie he wrote and directed, 1997's "Gattaca," presented a society in which children are born with only their parents' strongest hereditary traits — creating an environment in which people are judged by their gene pools. A few years later, he made "S1m0ne," a 2002 film about a computer-generated woman who becomes a famous actress.
Now comes "In Time," the director's latest project with fantastical themes. The movie, out on Oct. 28, is set in a world where everyone's biological clock stops at age 25. Here, time is the currency — the wealthy can live infinitely, while the poor must work for — or steal — enough minutes just to survive the day.
'Drive' Director Nicolas Winding Refn Talks Film Violence, Ryan Gosling, & 'Logan's Run'
With movies like Bronson and Valhalla Rising, Nicolas Winding Refn has proven himself to be one of the leading auteurs working in film today. In his latest film Drive, the Danish-born director continues to explore themes of masculinity and the nature of violence, pushing the limits of genre filmmaking and perhaps, finally launching him into mainstream recognition.
During a press tour in support of Drive (a first for the director),  I had the opportunity to talk with Refn about his unique style, his close working relationship with actor Ryan Gosling, and his future projects, including the remake of Logan's Run.
Director Brett Ratner will produce Oscar telecast
The film academy has tapped Brett Ratner and Don Mischer to produce next year's Academy Awards. This will be Ratner's first involvement with the Oscar show and Mischer's second: He produced and directed the 2011 Academy Awards telecast and was nominated for an Emmy for his work on the show.
Academy president Tom Sherak made the announcement Thursday.
Mischer said in an interview that he's excited to oversee the Oscars again. "I was just so happy to receive the call from the academy saying we'd like to have you come back," he said. "It was unexpected and a real delight. More than anything, I'm looking forward to working with Brett."
Ratner said producing the Oscar show is "beyond a dream come true." "This wasn't even in my dreams, it's so far out," he said. "This is something I never could have imagined."
Ratner has produced and directed both film and television. His credits include "X-Men: The Last Stand," "Rush Hour" and the pilot of TV's "Prison Break." Mischer is a veteran producer and director of live television events, including Super Bowl halftime shows, Olympics opening ceremonies, the Emmy Awards and this year's Oscars.
Dawn Hudson, chief executive of the Academy of Motion Picture Arts and Sciences, said she is eager to see Mischer's expertise blend with Ratner's "smart and fresh take for the show."
"They have great chemistry," she said, "and their vision meshed so well with ours."
The two men declined to reveal their plans. They said they haven't discussed potential hosts for the show. "Everything is open at this point," Mischer said. "We're just at the starting gate."
He said they plan to watch past telecasts and "figure out what we can do to make things better." Ratner said they plan to start working on the show immediately. "Work begins now," he said. "We're going to hang up the phone and get to work."
The 84th annual Academy Awards will be presented at the Kodak Theatre on Feb. 26, 2012.