Breaking down 'Slumdog Millionaire'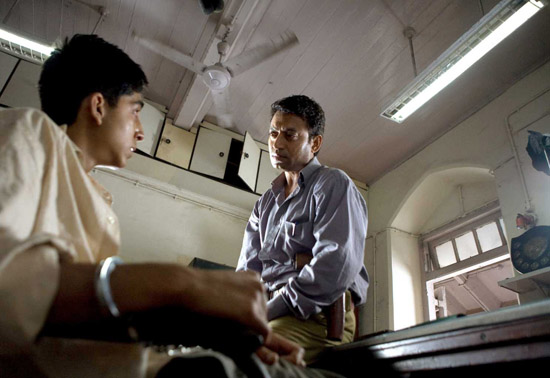 You wanted to see the real India? Here it is," the young Indian hero of Slumdog Millionaire tells an American couple, right after they find that their rental car has been stripped for parts. The winking come-on of Danny Boyle's Oscar-nominated hit is precisely that—see the real India—but this is a movie with a conveniently fluid notion of reality. In this fairytale vision of squalid poverty, the slums of Mumbai are bathed in golden light, and hardscrabble lives are energized by jacked-up camerawork and the cool, cosmopolitan pop of M.I.A. on the soundtrack. We see the real-world horrors that might befall a kid from these parts—begging syndicates, religious violence, abusive cops—but experience them simply as plot contrivances, hurdles to be cleared as we wait for him to get the girl and go from rags to riches while he's at it.
Slumdog is nothing if not a transglobal movie—funded with British and American money, shot entirely in India by a British director with a largely Indian cast and crew, from a script by a British writer adapting a novel by a London-born Indian author—and it's instructive to compare the reactions from around the world.
READ COMPLETE ARTICLE AT SLATE