Angelina Jolie: An Action Star Worth Her 'Salt'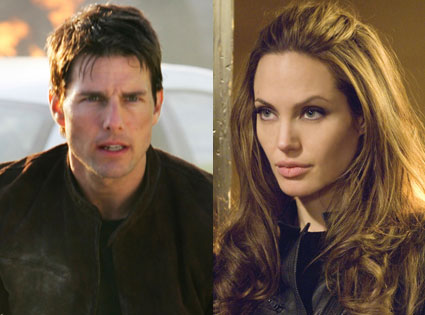 In Hollywood, there is a list of names. It isn't written down. It's not drawn up by a singular person or a committee. Yet, every director, producer, and studio executive is generally in agreement as to who is on it (and it's about the only thing those individuals can agree on).
It's a list of stars who can carry a big-budget movie, and getting one of them in your film is essential to getting it made. With the price tag for action flicks climbing into the $200 million range, the lead needs to have worldwide recognition and a firmly established track record. If the star that's attached to a project suddenly drops out, only another name from the list can guarantee the movie will still happen. And, traditionally, the stars on that list have been almost exclusively male.
Which is why it was such a surprise that after Tom Cruise dropped out of the title role in an action thriller originally called "Edwin A. Salt," he was replaced by Angelina Jolie. The script was rewritten -- including changing the character's name to "Evelyn" -- and next July you'll get to see Angelina proving she can lead a movie as well as any man in "Salt."