AMC's 'The Prisoner' Escapes From the Ordinary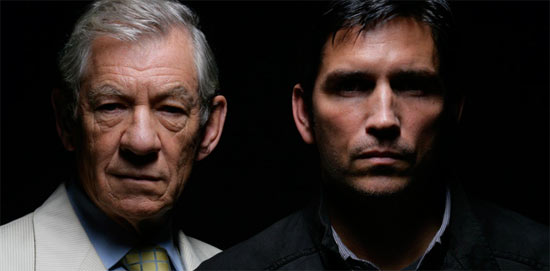 AMC doesn't do a tremendous amount of original programming, but when it does, it does it well. After two critically acclaimed series, Mad Men and Breaking Bad, the network is broacasting its second miniseries, a six-episode remake of the 1960s 17-part series The Prisoner, originally broadcast on ITV in the UK.
In the update, James Caviezel plays a man stranded in a surreal town called The Village, where everyone is a number, no one has knowledge of the outside world, dreaming is a crime, and there's nothing in the surrounding landscape but desert. His memory is nearly blank, and he's told his name is Number 6. His captor, the leader of the Village is Number 2, played by Ian McKellen.