'A-Team' director Joe Carnahan on the remake craze in Hollywood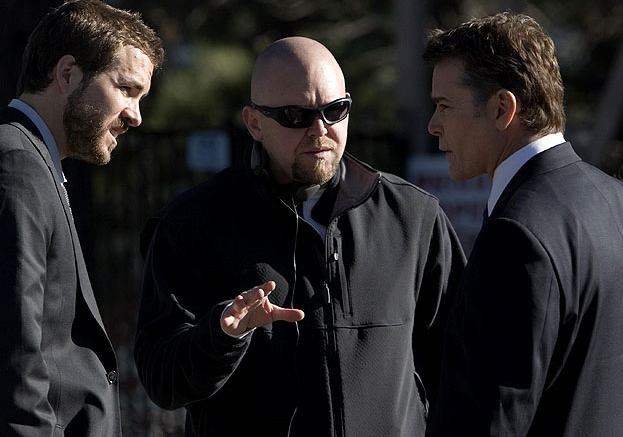 Filmmaker Joe Carnahan, known for edgy and indie crime films, is joining the remake craze of Hollywood with his upcoming film "The A-Team" and there's a bit of resignation in his voice when he talks about it.
"It's getting tougher to lead out there with your chin and finance something that doesn't have the loyalty of a fan base," said Carnahan, whose debut feature "Blood, Guts, Bullets and Octane" added some blood and guts to the 1998 Sundance Film Festival and was followed by his underworld explorations in "Narc" in 2002 and "Smokin' Aces" in 2007.
There's strong advance word on "A-Team," which arrives in June and starsLiam Neeson, Rampage Jackson, Jessica Biel and Bradley Cooper, but the maverick-minded Carnahan says he yearns for the days when studios would take dark gambles such as Martin Scorsese's 1976 classic "Taxi Driver."
"We're not in the era when you can make a picture at Sony about a disturbed, delusional, psychotic cab driver who saves a 12-year-old hooker and market it as a major Columbia release, " the director said.  "There's billions of dollars at stake now, and that fundamentally alters the DNA of how we make films."