INTERVIEW: Francis Ford Coppola on Risk, Money, Craft & Collaboration
Over the course of 45 years in the film business, Francis Ford Coppola has refined a singular code of ethics that govern his filmmaking. There are three rules: 1) Write and direct original screenplays,  2) make them with the most modern technology available,  and 3) self-finance them.But Coppola didn't develop this formula overnight. Though he found Hollywood success at the young age of 30, he admits that the early "Godfather" fame pulled him off course from his dream of writing and directing personal stories. Like Bergman, Coppola wanted to wake up and make movies based on his dreams and nightmares.
Arnold Schwarzenegger is back as cartoon hero 'The Governator'
He's been a famous body builder. He's been a killer cyborg from the future. He's been Governor of California. And now, in this week's exclusive cover scoop, Arnold Schwarzenegger reveals his plans for the next phase of his extraordinary career: He's going be a cartoon superhero, known as The Governator.
Say What?
James Cameron 'Fully Intends' to Make 'Avatar 2 and 3' at Higher Frame Rates
James Cameron said he "fully intends" to make Avatar 2 and 3 at higher frame rates, and he is looking seriously at 48 and 60 frames per second.
On Wednesday at CinemaCon, Cameron, Jeffrey Katzenberg and George Lucas talked at a packed session about the bleeding edge of digital production and exhibition technologies.
As Cameron talked frame rates -- a topic on which he is slated to do a presentationThursday during the Las Vegas confab -- Katzenberg revealed that he is working on scalable multicore processing, a "quantum leap" in computing.
Rather than waiting hours and even days for rendering to occurring, the DreamWorks Animation CEO suggested that "the next generation of artists will see their work as they are creating it. ... That is a revolutionary change in the process."
Later in the panel, as the Lucasfilm leader was discussing 3D and Star Wars, Katzenberg turned to him and asked: "So Chapter 7 will be shot in 3D?"
"Yep," Lucas responded. "But then that will be done as a hologram."
Source: Hollywood Reporter
Actor Farley Granger dies at 85; handsome leading man best known for roles in Hitchcock films
Farley Granger, a handsome young leading man during Hollywood's post-World War II era who was best known for his starring roles in the Alfred Hitchcock suspense thrillers "Strangers on a Train" and "Rope," has died. He was 85.
Granger died of natural causes Sunday at his home in Manhattan, said a spokeswoman for the New York City medical examiner's office.
In a career that began as a teenager when he was discovered in a local play by a casting director for producer Samuel Goldwyn, Granger made his film debut as a Russian youth in the 1943 film "The North Star."
Roger Ebert predicted the future of the movies in 1987
It would be hard to find anyone who would argue with the notion that Roger Ebert is perhaps the most influential film critic of our time (and with all of his tweets, blog posts and freelance essays, one of our most prolific too). But it turns out that Ebert has also had an uncanny knack for predicting film's technological future too.
The blog Paleofuture dug up a fascinating excerpt from a 1987 interview with Ebert and the late Gene Siskel from Omni magazine, where Ebert weighed in on just how radically different the delivery and distribution of movies would be in the not-so-distant future.
Nearly a quarter of a century ago, inhabiting a primitive world where the biggest movies of the moment were such cinematic fossils as "Three Men and a Baby" and "Beverly Hills Cop II," Ebert took a pretty impressive stab at swami-like crystal ball gazing:
"We will have high-definition, wide-screen television sets and a push-button dialing system to order the movie you want at the time you want it. You'll not go to a video store but instead order a movie on demand and then pay for it. Videocassette tapes as we know them now will be obsolete both for showing prerecorded movies and for recording movies. People will record films on 8mm and will play them back using laser-disk/CD technology. I also am very, very excited by the fact that before long, alternative films will penetrate the entire country. Today seventy-five percent of the gross from a typical art film in America comes from as few as six - six - different theaters in six different cities. Ninety percent of the American motion-picture marketplace never shows art films. With this revolution in delivery and distribution, anyone, in any size town or hamlet, will see the movies he or she wants to see."
Read more: http://www.miamiherald.com/2011/03/29/2139462/roger-ebert-predicted-the-future.html##ixzz1I29zkYrV
Elizabeth Taylor passes away at 79 – A look back at her career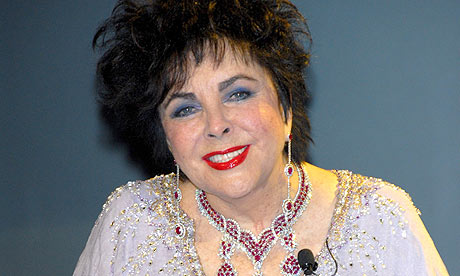 Dame Elizabeth Rosemond Taylor, arguably the last great female star of the Hollywood studio system, has died at the age of 79.
The Oscar-winning star died in the early hours of the morning at Cedars-Sinai medical centre in Los Angeles, from congestive heart failure, according to her spokeswoman Sally Morrison. She said Taylor's children were at her side.
Dame Elizabeth, who had been in ill health for a number of years, was taken to the hospital with heart failure six weeks ago. A spokeswoman for the hospital said: "She passed away at 1.28 [0828 GMT]."
It's difficult to think of a better argument for the separate-but-equal value of the terms "actor" and "film star" than the career of Elizabeth Taylor. If that reads as a slight on her ability, it shouldn't. Taylor was a sporadically marvellous performer, one who rarely superseded her director or material but who could, with those factors working in her favour, surpass some of her more gifted peers' capacity for reckless emotional danger.
She was the rare actor who was as interesting on a bad day as on a good one, and not just for her mesmeric physical beauty: like any great film star, she was as compelled by her own screen presence as we were, aware of how it needed to be consistently adjusted and exaggerated for the camera. Taylor's filmography ranges from the imperiously accomplished to the gobsmackingly inept, yet she never seemed entirely uninvested in the outcome of her own performance. All right, we'll forget The Flintstones (hasn't everyone?): but these eight clips testify to body of work more entertaining and eccentric than many give her credit for.
Emmy Rossum finds 'Shameless' cast is just like family
Actors are fond of proclaiming that their co-stars are like family - seldom specifying Brady or Manson - but as far as Emmy Rossum's concerned, the cast members playing her five younger siblings on Showtime's "Shameless" are as close to the real thing as she's going to get.
Except for Jeremy Allen White, who plays the genius Lip, "all of the kids are only children, which I think is interesting," Rossum, an only child herself, said in a phone interview last week.
"I feel like you grow up with a little bit of like a loneliness factor, which makes you crave being around big families, being around other kids, makes you basically crave siblings," she said.
On "Shameless," Rossum, 24, is Fiona Gallagher, the closest thing there is to an adult in a household all too loosely headed by a drunk named Frank (William H. Macy) in the series adapted from a British hit. And though Macy's Frank is so, well, shameless that you can almost smell him coming through the screen, it's the interaction among Fiona and her Gallagher siblings that's rendered "Shameless" irresistible.
Read more: http://www.kansascity.com/2011/03/23/2746559/emmy-rossum-finds-shameless-cast.html#ixzz1HZh5fia5
Paul Giamatti joins Tom Cruise in glam musical 'Rock of Ages'
Paul Giamatti is stepping into New Line's adaptation of the Broadway hit "Rock of Ages," starring Tom Cruise, according to Deadline.com. Amy Adams is also in talks to join the film.
Adam Shankman ("Hairspray") is directing the big budget musical in which Giamatti will play the manager of glam metal rocker Stacee Jaxx (Cruise). Pop star Mary J. Blige and Alec Baldwin ("30 Rock") will also appear in the film.
The Broadway version includes tunes from Styx, Journey, Bon Jovi, Pat Benatar, Twisted Sister and others.
Giamatti can currently be seen in "Win Win," and recently starred in "Barney's Version," with Dustin Hoffman and Rosamund Pike. Always busy, he'll soon play Federal Reserve Chairman Ben Bernanke in HBO's "Too Big to Fail," and has recently wrapped "The Ides of March," directed by George Clooney.
Adams was nominated for an Oscar for her performance in last year's "The Fighter," and will be featured in the upcoming "Muppets" sequel.
Ex-spy decides to write suspense novels
The sexy female spy has a well-worn place in popular culture. Angelina Jolie, donning heavy black eyeliner and a slim trench coat, in "Salt." Halle Berry in "Die Another Day," seductively climbing out of the surf in an orange bikini.
Who better to roll her eyes at it all than Valerie Plame Wilson, the real-life glamorous former C.I.A. operative?
"They always tend to be cardboard characters, with a heavy reliance on physicality," Ms. Wilson said, calling from her home in Santa Fe, N.M. "Of course the job has a lot of glamour. But it really is about being smarter than your average bear. Your mind is your best weapon. It's great when you're a good shot with an AK-47, but it's about being clever."
Fed up with those popular images of the female secret agent, Ms. Wilson decided to draft her own. Eight years after her cover was blown by the political columnist Robert Novak, she has signed a book deal with Penguin Group USA to write a series of international suspense novels, with a fictional operative, Vanessa Pearson, at the center. Ms. Wilson will write them with Sarah Lovett, a best-selling author of mysteries, who also lives in Santa Fe.
'Concubine' Director Defends Choice Of Projects
"Farewell My Concubine" director Chen Kaige says he follows his heart — and not box office predictions — when he chooses his projects, rebuffing criticism that he and his contemporaries have compromised their artistic integrity in exchange for commercial success.
"If you asked me to choose between making a good movie and making a box office hit, I will choose to make a good movie. I have worked in the film industry for so long. There is no reason for me to betray my heart," Chen told The Associated Press late Tuesday, on the sidelines of a screening of his new costume drama, "Sacrifice," at the Hong Kong International Film Festival.
Chen and fellow director Zhang Yimou are part of China's famed "fifth generation" of directors — the first generation of Chinese filmmakers to gain attention in the West as their country emerged from economic and political isolation in the 1980s. They wowed critics with their gritty portrayals of rural life in films like "Yellow Earth" and "Red Sorghum."