MOVIE TRAILER: 'The Social Network' directed by David Fincher
Pay Cable TV spares no expense on costly original dramas
For its new gangster series "Boardwalk Empire," HBO built a $5 million, 300-foot-long boardwalk on the Brooklyn waterfront to recreate Atlantic City circa 1920. The set required 150 tons of steel and includes historical elements like the Baby Incubator, an actual nursery where tourists could gawk at tiny, premature infants.
The 12 episodes produced for the first season employed more than 300 crew members, 225 actors in speaking roles and 1,000 extras. It took about 200 days to shoot, twice what a standard network drama would take.
Sumptuous historical epics have long been part of screen entertainment, from Cecil B. DeMille to "Gone With the Wind," "Ben-Hur" to "Braveheart." Now, a Renaissance is flourishing, and in an unlikely spot—cable TV. As broadcast networks cut back and fill the prime-time schedule with reality shows made on the cheap, pay-cable channels are splurging on lavish period pieces, and spending big money to mount these productions. Many of these series strive for high quality. Virtually all of them also take advantage of the looser cable environment to portray grisly violence, heaving décolletage and more.
READ ARTICLE
UK Film Council to shut down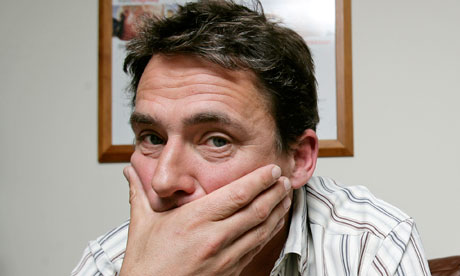 The culture secretary, Jeremy Hunt, today confirmed plans to abolish the UK Film Council.
A Department for Culture, Media and Sport (DCMS) statement confirmed the proposal, rumours of which first emerged on the Deadline London blog.
The move is part of a raft of DCMS cost-cutting measures that involve the merger, abolition or streamlining of 16 public bodies.
Hunt answered questions in the Commons this afternoon about his proposed aboliition of the council, which comes alongside plans to do away with the Museums, Libraries and Archives Council.
In answer to a question from the MP Ian Paisley Jr about the wisdom of the measure, Hunt said he was keen for £3m per annum saved via cuts to the council's administration to be given more directly to film-makers. He also said the plans were not absolutely final, and invited people to voice opinions on the matter.
'Avengers' movie cast announced
Ending a momentous and event filled day at San Diego's Comic-Con 2010 today, both Samuel L. Jackson and Robert Downey, Jr. introduced the entire star-studded cast of Marvel Studios 2012 release "The Avengers."
Calling the picture more ambitious than "Inception," Downey Jr. made news by announcing the long rumored additions of recent Oscar nominee Jeremy Renner as Clint Barton a.ka. the bow-welding Hawkeye and Mark Ruffalo as Bruce Banner, better known for his monstrous alter-ego The Incredible Hulk.  The duo join Downey, Jr., who became a worldwide superstar after the success of the first "Iron Man," Scarlett Johansson as The Black Widow, Samuel L. Jackson as Nick Fury, Chris Evans as Captain America and newcomer Chris Hemsworth as Thor.
The panel also featured the official announcement of comic book fan favorite Joss Whedon ("Buffy the Vampire Slayer," "Firefly") as the film's director.
Inside the mind of 'Inception'
Just a few weeks ago, the buzz on director Christopher Nolan's new film Inception was that it might be too complex and too difficult to become a true blockbuster hit with mainstream audiences. Today, the buzz on the helmer's puzzle-box thriller about thieves who steal ideas from dreams is that audiences can't get enough of it. The film opened last weekend at $62.8 million and could reach $140 million at the box office by the end of this weekend.
It's tempting to say something like "maybe Inception wasn't as daunting as advertised" or "maybe audiences aren't as stupid as assumed"—although both are surely true. Perhaps it's what Roger Ebert (@ebertchicago) recently tweeted: "Inception has entered into the category of a film people think they must see so they can participate in dinner conversations." (Of course, that dinner conversation could be rather contentious, as not everyone thinks Inception is all that dreamy.)
Detroit battles bad image in TV shows
From reality TV shows to a new, fictional ABC crime drama, Detroit is getting the Hollywood treatment lately -- but not everyone is enjoying the spotlight.
But it isn't just reality shows that are raising eyebrows. City officials plan to meet Tuesday about the ABC-TV fall show "Detroit 1-8-7," a fictional series focusing on homicide detectives in the city.
NEW MOVIES IN THEATERS – July 23, 2010
SALT
Director: Phillip Noyce
Stars: Angelina Jolie
Studio: Columbia Pictures
The Plot: When CIA officer Evelyn Salt (Jolie) is accused of being a spy by a Russian defector, she goes on the run, putting all of her experience and skills to use to elude capture, learn the truth of her identity, and hopefully clear her name.
VALHALLA RISING
Director: Nicolas Winding Refn
Stars: Mads Mikkelsen, Maarten Stevenson, Alexander Morton
Studio: IFC Films
The Plot: One Eye (Mikkelsen) is a mute warrior traded as a slave by clan chieftains in the Scottish highlands. Freed from his bondage with a brutal escape plan, he and Are, a boy slave, join forces with Viking crusaders making their way to the Holy Lands.
LIFE DURING WARTIME
Director: Todd Solondz
Stars: Shirley Henderson, Allison Janney, Ally Sheedy
Studio: IFC Films
The Plot: Ten years have passed since the Jordan family was rocked by a series of shocking events and revelations, though now the family work to find love, forgiveness, and meaning in their volatile lives.
RAMONA AND BEEZUS
Director: Elizabeth Allen
Stars: Joey King, Selena Gomez, Bridget Moynahan
Studio: Twentieth Century Fox Film Corporation
The Plot: When grade-schooler Ramona Quimby (King) senses that her family's home is danger, she uses her boundless energy and enthusiasm to save the day.
How the epic 'Pillars of the Earth' was built for TV
Transforming Ken Follett best-seller
The Pillars of the Earth
into a TV miniseries took almost as much time as the construction of Kingsbridge Cathedral, his novel's mythical 12th-century architectural masterpiece.
More than 20 years after Pillars' release, Follett's sweeping medieval tale of war, deceit and power-mongering — starring Donald Sutherland, Ian McShane, Rufus Sewell and Eddie Redmayne — premieres as a Starz Channel eight-part series tonight (10 ET/PT).
"It's my best book, and I wasn't going to take any chances on a story that couldn't be told in less than six hours," says Follett, the former British newspaperman who has had far faster Hollywood turnarounds with his thrillers Eye of the Needle and The Third Twin, among seven of his 19 books that have been turned into theatrical releases, TV movies or miniseries.
The nearly 1,000-page Pillars— which has sold more than 14 million copies in 30 languages and has been turned into three board games and a just-released iPad app — was envisioned as a one-night FX Channel movie in 2002, says Rola Bauer of Germany-based Tandem Communications, which secured financing for the miniseries.
Dreamworks Animation gets cautious
In April, Jeffrey Katzenberg, the chief executive of DreamWorks Animation, voiced public fury at Warner Brothers for having abruptly converted its "Clash of the Titans" into 3-D and releasing it a week after his company's 3-D film, "How to Train Your Dragon."
Mr. Katzenberg may have had more on his mind than just the perception of 3-D among moviegoers. As the chief of an independent film studio, he surely had an eye on his own company's stock price, which peaked on March 25, the day before an unexpectedly soft opening for "Dragon" — then dropped sharply. And about $18 million of his own compensation was tied to the stock's performance.
Such is the thrill ride of corporate independence in Hollywood.
Bill Murray Is Ready To See You Now