Movie Music – Soundtracks that cause fear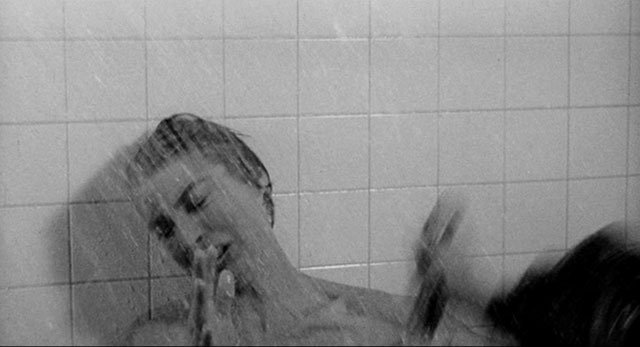 It is probably the most scary scene in cinematic history. The shower curtain is drawn back and actress Janet Leigh lets out a spine-chilling scream that warps into a frenzied cacophony of staccato music as she confronts an unseen, dagger-wielding madman.
When Alfred Hitchcock put the soundtrack to his 1960 masterpiece Psycho he was almost certainly unaware that the discordant musical notes he was adding to the disturbing shower scene were in fact based on the sort of non-harmonic sounds used in the distress calls of wild animals.
Scientists have found that many of the emotionally-evocative moments in some of the most popular films are enhanced with a sound score that exploits the human brain's natural aversion to the "non-linear" sounds widely used in the animal kingdom to express fear and distress.
READ ARTICLE IN INDEPENDENT UK
Kiefer Sutherland says goodbye to '24′ in series finale
It's time to say goodbye to another beloved Jack in prime time!
In preparation for the two-hour season finale of 24, EW took a quick jog down memory lane with star Kiefer Sutherland, who plays Jack Bauer, and asked him to reflect on the show's 2001 debut, how he felt about the negative publicity the show sometimes received, and its lasting legacy.
Screenwriting team hit it big with summer blockbusters
Everyone knows that screenwriters get no respect in Hollywood. But that goes double -- or maybe triple -- for the screenwriters who work on Jerry Bruckheimer movies. Whenever you read a batch of reviews about the latest Bruckheimer picture, as you will later this week when "Prince of Persia: The Sands of Time" hits the theaters, you can pretty much be certain that if the screenwriters are mentioned at all, it is with derision and scorn, as if they were completely in cahoots with the legendary action producer's efforts to dumb down another big-screen extravaganza.
But as it turns out, the view from the screenwriters' perspective is altogether different. Over the years, I've bumped into a number of writers who've worked on Bruckheimer projects, almost all of whom have spoken well of the experience, saying that the 64-year-old producer is a true old pro, a shrewd judge of storytelling and surprisingly collaborative, at least in the sense that as long as you buy into his overriding cinematic philosophy -- movies as mass-production vehicles -- he always wants to hear what everyone in the room has to say before he makes a decision.
Perhaps that's why so many talented writers gravitate into the Bruckheimer orbit, the latest recruits being Doug Miro and Carlo Bernard, who share writing credits on both of the producer's big movies this summer, "Prince of Persia" and "The Sorcerer's Apprentice," due out in mid-July. As it turns out, Miro and Bernard have quite a back story. Born on exactly the same day in 1972, the 38-year-old writers have been best friends since they first met in the second grade in suburban Detroit.
'Lost' Series Finale Lifts ABC to a Big Night
The 'Lost' series finale finally came full circle to reveal the mysteries of the island - or not.
Fans of "Lost" clearly came together — much like its cast of players — for one last dive into the pool of sci-fi and spirituality on Sunday night, lifting ABC to its best non-Oscars Sunday night in two and a half years and posting what are likely to be the best finale numbers for any scripted show this television season.
A two-hour recap that led into the closing episode also earned strong numbers, and the finale itself displayed almost astonishing consistency for most of its two and a half hours.
MOVIE TRAILER: "The Adjustment Bureau" starring Matt Damon and Emily Blunt
The True Cost of 'Robin Hood' Movie Budget: $237 Million
Box-office success for 'Robin Hood' hasn't exactly been forthcoming. Ridley Scott's epic Sherwood tale is struggling at the US box-office and fading fast. Given it's high budget, the studio must not be happy campers.
WaxWord has obtained a copy of the production budget of "Robin Hood," the mega-budget adventure film that will premiere this week at the Cannes Film Festival.
While executives close to the film have claimed that it cost $155 million (pricey enough, to be sure), a copy of the greenlighted budget show the true cost to be $237 million, which came out to $200 million after tax rebates.
Thai film "Uncle Boonmee" wins top prize in Cannes
Thai film "Uncle Boonmee Who Can Recall His Past Lives" won the coveted Palme d'Or for best picture at the Cannes film festival Sunday.
The mystical exploration of themes related to reincarnation as a well-to-do farmer confronts his imminent death was directed by Apichatpong Weerasethakul.
The director, who has won other prizes in Cannes before, said during the festival that his thoughts were mainly on violence back home between government forces and protesters in the "red shirt" movement.
NEW MOVIES IN THEATERS – May 21, 2010
SHREK FOREVER AFTER
Director: Mike Mitchell
Stars: Mike Myers, Cameron Diaz, Eddie Murphy
Studio: Paramount Pictures
The Plot: A bored and domesticated Shrek (Myers) pacts with deal-maker Rumpelstiltskin to get back to feeling like a real ogre again, but when he's duped and sent to a twisted version of Far Far Away -- where Rumpelstiltskin is king, ogres are hunted, and he and Fiona (Diaz) have never met -- he sets out to restore his world and reclaim his true love.
MACGRUBER
Director: Jorma Taccone
Stars: Will Forte, Kristen Wiig, Val Kilmer
Studio: Universal Pictures
The Plot: Ex-special operative MacGruber (Forte) is called back into action to take down his archenemy, Dieter Von Cunth (Kilmer), who's in possession of a nuclear warhead and bent on destroying Washington, D.C.
HOLY ROLLERS
Director: Kevin Asch
Stars: Jesse Eisenberg, Justin Bartha, Danny A. Abeckaser
Studio: First Independent Pictures
The Plot: In Brooklyn, a youth from an Orthodox Jewish community (Eisenberg) is lured into becoming an Ecstasy dealer by his pal who has ties to an Israel drug cartel.
SOLITARY MAN
Director:
Brian Koppelman David Levien
Stars:
Michael Douglas, Susan Sarandon, Jesse Eisenberg
Studio:
Anchor Bay Entertainment
The Plot: Ben Kalmen (Douglas), a successful car dealer whose fall from grace lands him on a road to redemption, is up to his old tricks whenever he's asked to help those he's burned in the past.
"Fair Game" a riveting spy saga
In "Fair Game," Doug Liman mostly avoids delivering a political treatise.
Instead, he strips the Valerie Plame affair down to its essential elements: the bare facts of the case, the uneasy mix of the public and private lives of a D.C.-area family where Mom is a spy and the life-changing upheaval -- including a marital rift -- caused when her identity is blown for political purposes. This allows a viewer to better understand these two people who were so much the center of attention in the U.S. seven years ago.
Whether moviegoers even today can look at this real-life couple, extremely well-played by Naomi Watts and Sean Penn, without the distortion of political beliefs is uncertain. Nonetheless, Liman and his collaborators strive to locate the human element amid the clutter of spin, hypocrisy and partisan rhetoric.
INTERVIEW: Gale Tattersall, Director of Photography on 'House' using the Canon 5D
The TV show 'House' became the first prime time network show to be shot on the revolutionary HD DSLR Canon 5D camera.
After cinematographer Gale Tattersall read the script for this season's finale of House, he knew he'd have to overcome some unique challenges in his approach to shooting. Much of the drama of the episode, entitled "Help Me," takes place in a small crawlspace beneath a collapsed building, and the feel of the action needed to enhance the sense of the title character's internal isolation from the world around him.
Turns out the solution came in the form of the Canon EOS 5D Mark II DSLR. Its sensor's large image area (that of an 8-perf 35mm still camera or a VistaVision frame) automatically required longer lenses, hence narrow depth of field to isolate subjects from their out-of-focus surroundings. The tiny footprint of the camera allowed more natural shooting in tight spaces. Its high ISO settings allowed shooting in the crawlspace set with minimal lighting.