NEW MOVIES IN THEATERS: April 30, 2010
PLEASE GIVE
Director: Nicole Holofcener
Stars: Catherine Keener, Oliver Platt, Rebecca Hall
Studio: Sony Pictures Classics
The Plot: A Manhattan couple (Platt and Keener) find their plan to expand their apartment complicated when they bond with Andra (Guilbert), their elderly neighbor next door.
A NIGHTMARE ON ELM STREET
Director: Samuel Bayer
Stars: Jackie Earle Haley, Rooney Mara, Kyle Gallner
Studio: Warner Bros. Pictures
The Plot: Disfigured serial killer Freddy Krueger (Haley) stalks a group of young people in their dreams, forcing them to remain awake as the only alternative to death.
FURRY VENGEANCE
Director: Roger Kumble
Stars: Brendan Fraser, Brooke Shields
Studio: Summit Entertainment
The Plot: A real estate developer (Fraser) looking to turn a forest into new homes faces some unusually tough competition: the local woodland creatures.
HARRY BROWN
Director: Daniel Barber
Stars: Michael Caine, Emily Mortimer, David Bradley
Studio: Samuel Goldwyn Films
The Plot: An elderly ex-serviceman and widower (Caine) looks to avenge his best friend's murder by doling out his own form of justice
IMAX, Warner Bros sign 20-movie 3-D deal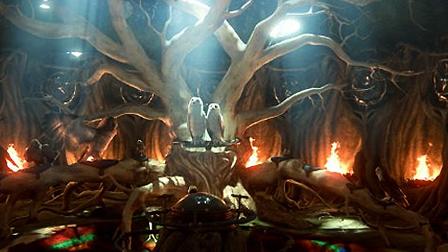 Warner Brothers and IMAX have announced 20 new movies are coming to IMAX theaters over the next three-and-a-half years.
This begins on September 24 with the release of "Legend of the Guardians: The Owls of Ga'Hoole." Other future movies include "Harry Potter," "The Hobbit," "Batman" and "Superman."
Since June 2003, Warner Brothers has released 25 movies in the IMAX format, including 10 in 3-D. The IMAX films have generated about $565 million in ticket sales worldwide.
Grown-ups like a good summer flick too
Hollywood used to be one of the few places that actually could trust anyone over 30; fortysomethings even more so; and at 50-plus there was little mystery at all. Their taste, and more important for the bean counters of Tinseltown, their choices were predictable.
If it was a serious film about adult matters with solid performances, count them in. A romantic weepy, stock the Kleenexes because at least the women would be there. Put up a smart thriller, especially espionage of the intellectually challenging sort, and they would show up. Foreign films, you bet. Documentaries, again, yes.
But within the last year or so, grown-ups have become more fickle than a 17-year-old male, which used to be the movie industry's "it" guy, as in if you got him to the film, success would be a guarantee.
A Rebuilding Phase for Independent Film
Only five years ago, the center of the still thriving independent film universe lay behind the green doors of a converted TriBeCa warehouse from which the Weinstein brothers, Bob and Harvey, ran Miramax Films.
With their possible deal — negotiations continued through last week — to join investors in reacquiring Miramax, which they left in 2005, the Weinsteins are again in the middle of something.
But it is not the business they once ruled.
'A-Team' director Joe Carnahan on the remake craze in Hollywood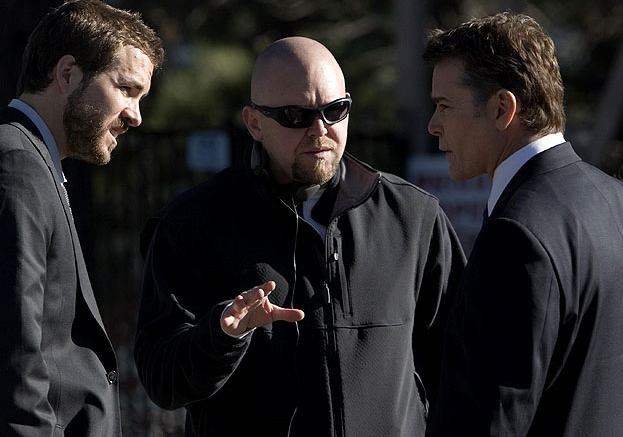 Filmmaker Joe Carnahan, known for edgy and indie crime films, is joining the remake craze of Hollywood with his upcoming film "The A-Team" and there's a bit of resignation in his voice when he talks about it.
"It's getting tougher to lead out there with your chin and finance something that doesn't have the loyalty of a fan base," said Carnahan, whose debut feature "Blood, Guts, Bullets and Octane" added some blood and guts to the 1998 Sundance Film Festival and was followed by his underworld explorations in "Narc" in 2002 and "Smokin' Aces" in 2007.
There's strong advance word on "A-Team," which arrives in June and starsLiam Neeson, Rampage Jackson, Jessica Biel and Bradley Cooper, but the maverick-minded Carnahan says he yearns for the days when studios would take dark gambles such as Martin Scorsese's 1976 classic "Taxi Driver."
"We're not in the era when you can make a picture at Sony about a disturbed, delusional, psychotic cab driver who saves a 12-year-old hooker and market it as a major Columbia release, " the director said.  "There's billions of dollars at stake now, and that fundamentally alters the DNA of how we make films."
YouTube Quietly Begins Renting Movies
Google knows it needs to compete with Apple, Amazon, and Netflix on content. That's why they're digitizing libraries. But considering Google also owns the world's largest streaming video site, they've stayed remarkably quiet while Amazon, Apple, Netflix, and Hulu have begun to figure out how to make boatloads of money off video content. Google's plans with this aren't clear at all, but they're definitely dipping a toe into the water of media content. And, going by this photo (taken by our own Tyler Gray on the streets of New York City), their promotion may consist entirely of one popcorn cart and a few T-shirts.
Producer Jerry Bruckheimer: 'Game Realism Will Match Movies Within 10 Years'
Famous film and TV producer Jerry Bruckheimer - the man behind the CSI series, Top Gun, Black Hawk Down, Pirates of the Caribbean, and many others - has stated his belief that "in the next 10 years you won't be able to tell the difference between movies and games." In an interview with HeyUGuys, Bruckheimer explained why he chose to become involved in video games.
He said: "I really believe in the next 10 years you won't be able to tell the difference between movies and games. Games will be so realistic. They are a form of storytelling and we love to tell stories in movies and on television. We are about to actively seek some executives. Hopefully in the next six months we'll get started."
Jerry Bruckheimer is producing the Prince of Persia: Sands of Time movie and has recently opened his own games studio, JB Games. Here's hoping for a Beverly Hills Cop game with Move/Natal support.
Alex O'Loughlin Calls Filming Sex Scenes "Awful"
Alex O'Loughlin, who stars with Jennifer Lopez in the film The Back Up Plan, calls filming sex scenes "awful" and would be happy not to do any more of them. The Aussie actor is quoted as saying about filming such scenes for the movies, "Really, it's awful and anyone who thinks filming sex scenes is hot would be wrong." Should people be surprised when they really think about this - that a "pretty boy" actor like Alex O'Loughlin would have such a position, even if it involves someone like Jennifer Lopez in The Back Up Plan? What does this tell you about the façade of movies in general?
READ ARTICLE AT ASSOCIATED CONTENT
Watching R-Rated Movies May Lead to Early Alcohol Use
Children who aren't allowed to watch R-rated movies are much less likely to start drinking alcohol at an early age, a new study suggests.
Researchers questioned nearly 3,600 middle-school children in New England and followed-up about two years later. In that time, 3 percent of the kids who said their parents never allowed them to watch R-rated movies said they had started drinking alcohol, compared with 19 percent of those who were sometimes allowed to watch R-rated movies and 25 percent of those who said they were allowed to watch such movies "all the time."
The findings are reported in the May issue of the Journal of Studies on Alcohol and Drugs.
TNT Renews 'Southland' For Third Season
Turner's TNT has renewed Southland for a third season. The police drama initially ran on NBC but was picked up by the cabler for its second season last year when NBC declined. TNT has ordered 10 episodes for season three, which will premiere in January 2011.
While the series has not delivered broadcast numbers in its six episode second season, it has performed solidly for TNT, delivering an average of 2.7 million viewers, including 1.4 million 18-49 and 25-54.
"Southland is a challenging, visceral show that engages viewers with its immersive style, provocative storylines and complex characters," said Michael Wright, executive vice president, head of programming, for TNT, TBS and Turner Classic Movies (TCM) announcing the pickup.  "These qualities have made Southland a favorite among critics and appointment viewing for an extremely loyal audience."