New Movies In Theaters – July 31, 2009
FUNNY PEOPLE
Director: Judd Apatow 
Stars: Adam Sandler, Seth Rogen, Leslie Mann 
Studio: Universal Pictures
The Plot: When seasoned comedian George Simmons (Sandler) learns of his terminal, inoperable health condition, his desire to form a genuine friendship inspires him to take a relatively green performer (Rogen) under his wing as his opening act.
ALIENS IN THE ATTIC
Director: John Schultz 
Stars: Ashley Tisdale, Robert Hoffman, Carter Jenkins 
Studio: Twentieth Century-Fox Film Corporation
The Plot: In Maine, a group of teenagers must protect their vacation home from the aliens who have taken over the top floor of the dwelling.
ADAM
Director: Max Mayer 
Stars: Hugh Dancy, Rose Byrne, Peter Gallagher 
Studio: Fox Searchlight Pictures
The Plot: Soon after Beth (Byrne) moves into her new apartment, the beautiful, emotionally fragile writer is drawn to her downstairs neighbor, Adam, a handsome young guy who has Asperger's Syndrome. but odd fellow with whom a relationship seems impossible ..
My £45 hit film: Marc Price on his zombie movie Colin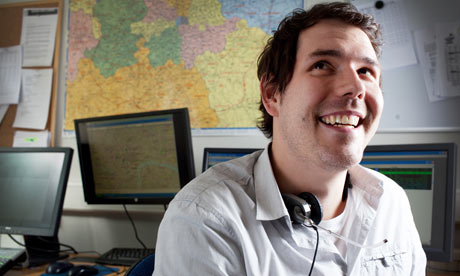 Marc Price's film wowed the critics at Cannes and has won a deal for nationwide release. Not bad, he tells Sarfraz Manzoor, considering he juggled making it with his job at a courier firm – and it cost only £45.
Filming food for the movies
When the director Nora Ephron began shooting a pivotal scene in her new movie "Julie & Julia," it quickly became clear that the sole meunière might become her food stylist's Waterloo.
Julia Child's first lunch in France centered on Dover sole sputtering in butter sauce. It was, she wrote in her memoir, "the most exciting meal of my life."
The Force Is Not With Him: Anakin Skywalker 10 Years Later
The plucky kid with the pod racer from "Star Wars: Episode I" is not a kid anymore. And Jake Lloyd wants you to know that having a major role in a George Lucas film really put a damper on things when he was growing up.
Behind the scenes of 'Funny People' with Adam Sandler and Seth Rogen
Director Peter Jackson says movie fans want originality
On the eve of last week's Comic-Con International, I spoke to Peter Jackson about oppressed aliens, Hobbits and, most interestingly, the proliferation of remakes, sequels and adaptations in Hollywood. The interview was for a lengthy Los Angeles Times Calendar cover story previewing the San Diego expo. Only a few quotes were used in that piece; here's the full Q&A... -- Geoff Boucher
Heidi Klum: Who has time to watch TV?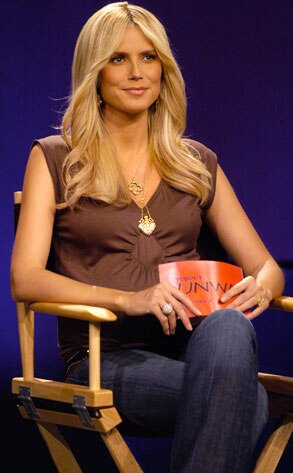 Heidi Klum's busy life as a mom, wife and Emmy-nominated realityshow host might not allow her to watch much TV, but she knows "Project Runway" fans will be glued to their couches on Aug. 20.
In just a little over three weeks, Heidi will take over her new network home — Lifetime — with the debut of season 6 of the fashion reality competition, a two-hour special preceding the season premiere, "Project Runway: All-Star Challenge," and a new show about "Runway's" beauties, "Models of the Runway."
Director Sam Raimi's Warcraft Movie Production Diary
Videogames and movies get along like cats made of oil and dogs made of water. There have been a few good games based on films, but the best you can say about movies based on videogames is that they haven't actually killed anyone yet.
Things may be improving, though. By giving respected director Sam Raimi the reins to the World of Warcraft movie, Hollywood is giving us reason to think that we'll finally have a videogame movie at least as good as Darkman.
'New Moon' cast and director reveal behind the scenes secrets
'Funny People' Judd Apatow and Leslie Mann: A Marriage On-Screen and Off
What is the tie that binds Jim Carrey's "The Cable Guy," Will Ferrell's "Anchorman: The Legend of Ron Burgundy," Jason Segel's "Forgetting Sarah Marshall," Steve Carell's "The 40-Year-Old Virgin" and Seth Rogen's "Knocked Up"? The answer: Emmy Award-winning Judd Apatow, 41, who produced the first three, and wrote, produced and directed the rest.
Apatow and his wife, actress Leslie Mann, sat down with ABC News Now's "Popcorn With Peter Travers" to promote Apatow's latest creation, "Funny People," which he wrote, produced and directed, and in which the ubiquitous Mann co-stars. The movie opens nationwide July 31.