Paul Newman was Nobody's Fool
Paul Newman's last great performance onscreen was as "rascally ne'er-do-well" Sully Sullivan inRobert Benton's 1994 drama Nobody's Fool. It brought the actor his eighth Best Actor Academy Award nomination, a prize he had finally claimed via his seventh nod for 1987's The Color of Money. Newman would go on to earn one more Oscar nomination for 2002's The Road to Perdition, his first as Best Supporting Actor.
But the true measure of this Shaker Heights, Ohio native is the fact that his Hollywood heroics paled in comparison to how he conducted himself away from the glare of awards shows, cameras and publicists. He raised more than $200 million for charity while helping Americans eat healthier via the ever-expanding line of Newman's Own products, items with some of the best liner notes of any grocery offering; he stayed connected to the true values of human life by living in Westport, Connecticut rather than Malibu, California; he collaborated throughout his career, on screen and on stage, with lifelong soul mate Joanne Woodward; and he raced cars with a verve that kept those twinkly blue eyes gleaming well past the days of the golden age of American film.
(Film Stew)
Producer Ted Hope on How The New Truly Free Filmmaking Community Will Rise From Indie's Ashes
On Saturday September 27th in Los Angeles, producer Ted Hope gave the keynote speech at Film Independent's Filmmaker Forum "There is no crisis," Hope proclaimed in his opening comments." Creativity is not a victim of any distribution meltdown, but the intoxication of acceptance via 'officialdom' has turned itself on its head." Hope notes that the moment when the constraints of traditional models are changed for the collective good is now.
(Yahoo)
Fox's 'Disturb' first casualty of season
Maid service, please.
Fox's "Do Not Disturb" has become the fall TV season's first official cancellation, officially checking out after just three episodes.
"Disturb" averaged a 1.6 rating and 4 share, and pulled just 4 million viewers in its trio of airings. Writing was already on the wall for the show Thursday, when Fox decided to pre-empted next week's episode in favor of a second "'Til Death" seg.
The producers for "Disturb" at least went down fighting, sending a letter and DVD to a handful of TV critics earlier this week, asking them to give the show one more sample.
20th Century Fox TV and Reveille were behind "Disturb," which starred Niecy Nash and Jerry O'Connell. Abraham Higginbotham created the skein.
Dave Matthews helped produce new Palahniuk film
Dave Matthews has acted in a few films, but the Grammy-winning musician has been playing a behind-the-scenes role in Hollywood of late — that of film producer.
The singer of his namesake band co-founded ATO Pictures and has served mostly as a silent partner. But in the company's latest film, "Choke," the musician was adamant that ATO do more than help finance the film.
(Associated Press)
Paul Newman, Hollywood legend, dies at 83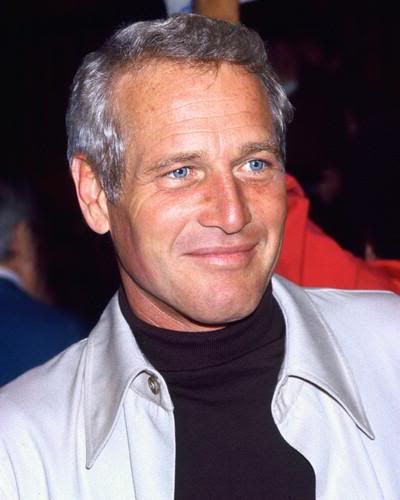 Paul Newman, one of the last of the great 20th-century movie stars, died Friday at his home in Westport, Connecticut. He was 83.
The cause was cancer, said Jeff Sanderson of Chasen & Co., Newman's publicist.
If Marlon Brando and James Dean defined the defiant American male as a sullen rebel, Paul Newman recreated him as a likable renegade, a strikingly handsome figure of animal high spirits and blue-eyed candor whose magnetism was almost impossible to resist, whether the character was Hud, Cool Hand Luke or Butch Cassidy.
He acted in more than 65 movies over more than 50 years, drawing on a physical grace, unassuming intelligence and good humor that made it all seem effortless.
(International Herald Tribune)
MOVIE OPENINGS – Sept 26, 2008
MIRACLE AT ST ANA
Director: Spike Lee 
Stars: Derek Luke, Michael Ealy, Laz Alonso 
Studio: Touchstone Pictures
The Plot: A murder committed by post-office worker Hector Negron in 1984 sets in motion an investigation that ties back to the experiences of a battalion of black American soldiers who became trapped in a Tuscan village during WWII.
CHOKE
Director: Clark Gregg 
Stars: Sam Rockwell, Anjelica Huston, Kelly Macdonald 
Studio: Fox Searchlight Pictures
The Plot: An adaptation of the Chuck Palahniuk novel, in which sex-addicted con-man Victor Mancini (Rockwell) pays for his mother's (Huston) hospital bills by playing on the sympathies of those who rescue him from choking to death. Victor's mother's attending physician, Dr. Paige Marshall (Macdonald), initially sinks into his morass, only to become his best chance for redemption.
EAGLE EYE
Director: D.J. Caruso 
Stars: Shia LaBeouf, Michelle Monaghan, Rosario Dawson 
Studio: DreamWorks SKG
The Plot: Two strangers (LaBeouf and Monaghan) become the pawns of a mysterious woman they have never met, but who seems to know their every move. Realizing they are being used to further her plot for a political assassination, they must work together to outwit the woman before she has them killed.
NIGHTS IN RODANTHE
Director: George C. Wolfe 
Stars: Diane Lane, Richard Gere, Christopher Meloni 
Studio: Warner Bros. Pictures
The Plot: A doctor (Gere) who is traveling to see his estranged son sparks with an unhappily married woman (Lane) at a North Carolina inn
THE LUCKY ONES
Director: Neil Burger 
Stars: Rachel McAdams, Tim Robbins, Michael Peña 
Studio: Roadside Attractions
The Plot: Three soldiers (McAdams, Robbins, and Peña) meet one another as they have all returned from Iraq, and circumstance unites them for a road trip across the country, in which they hope to fulfill different personal missions. As they travel, however, they soon realize the ways in which life has progressed without them in mind.
HUMBOLDT COUNTY
Director: Darren Grodsky Danny Jacobs 
Stars: Jeremy Strong, Fairuza Balk, Peter Bogdanovich 
Studio: HD Net
The Plot: An impromptu road trip plagued by car troubles leads to a disillusioned medical student (Strong) being stranded for the summer among a remote community of pot farmers, the last place in the world he imagines he might discover who he truly is.
FIREPROOF
Director: Alex Kendrick 
Stars: Kirk Cameron, Erin Bethea 
Studio: Samuel Goldwyn Films
The Plot: A firefighter (Cameron) and his wife (Bethea) begin a 40-day experiment known as "The Love Dare" in an attempt to save their marriage.
Director Gary Fleder rides "The Express"
When I was writing the other day about Gary Fleder's "The Express," which tells the soulful story of Syracuse running back Ernie Davis, I mentioned that Fleder had spent a lot of time in recent years directing TV pilots.It's not exactly glamorous work, but I know several directors who say it's been an invaluable educational tool in terms of communicating with actors, experimenting with new technology and being more economical in their work. "If filmmakers would do more TV pilots, they'd probably make movies a lot faster," says Fleder. "It really helps you sharpen your craft."
It's also a great way to meet good screenwriters, which turned out to have a big impact on Fleder's work on "The Express".
(LA Times)
Kirk Cameron talks about faith, marriage and his new movie 'Fireproof'
Kirk Cameron, who rose to fame as Mike Seaver in ABC's Growing Pains from 1985-92, switched from atheism to Christianity in 1990, married his onscreen girlfriend, Chelsea Noble, in 1991, and is dad to six children — four of them adopted.
Despite his Hollywood background, he had to audition for the role of Caleb Holt inFireproof, which opens Friday in theaters nationwide.
The movie is the latest from Sherwood Pictures, a nonprofit ministry of Sherwood Baptist Church in Albany, Ga. It previously put out the popular Facing the Giants and the lesser-knownFlywheel.
(Dallas Morning News)
Profit motivated cigarette placement in movies
Financially lucrative commercial collaborations between tobacco companies and major motion picture studios beginning in the late 1920s are responsible for the smoking imagery so prevalent in "classic" movies, investigators report in the BMJ specialist journal Tobacco Control.
However, nostalgia over smoking scenes in such movies as Casablanca, Now Voyager and Dark Victory is restraining current efforts to modernize movie rating systems to exclude the depiction of smoking from films marketed to youth, co-author Dr. Stanton Glantz, at the University of California, San Francisco, told Reuters Health.
"Smoking in movies is the number one reason kids start to smoke," Glantz noted.
(Reuters)
Richard Gere and Diane Lane are an enduring screen couple
Only once in her career has Diane Lane ever been asked to meet an actor to ascertain if the pair would have enough onscreen "chemistry" to make the screen sizzle. That was for the 1984 movie "The Cotton Club," and director Francis Ford Coppola wanted Lane to come meet Richard Gere.
"I was filming 'Streets of Fire' and graduating high school," she recalls with a throaty chuckle. "On a Sunday, I had to fly to New York and then fly back the same day. I was 18 and very upended by that feeling of auditioning -- when I had already made two films for the director. I kind of felt rebellious against that whole sweet-and-sunshine kind of popularity contest that one assumes an audition might be. Richard just cut through my whole awkwardness and laughed at me, and we've been laughing every since."
Indeed, the duo reunited to play a married couple torn asunder by Lane's character's infidelity in 2002's "Unfaithful" and now reteam, yet again, for "Nights in Rodanthe," playing two broken souls who inadvertently meet and fall in love during a hurricane weekend in North Carolina.
(LA Times)