MOVIE OPENINGS – Feb 29
THE OTHER BOLEYN GIRL
Director: Justin Chadwick
Stars: Natalie Portman, Scarlett Johansson, Eric Bana
Studio: Columbia Pictures
The Plot: Two sisters (Portman & Johansson) vie for the affections of King Henry VIII (Bana).
READ REVIEWS OF 'THE OTHER BOLEYN GIRL'
SEMI-PRO
Director: Kent Alterman
Stars: Will Ferrell, Woody Harrelson, André Benjamin
Studio: New Line Cinema
The Plot: Jackie Moon (Ferrell), the owner-coach-player of the American Basketball Association's Flint Michigan Tropics, rallies his teammates in an effort to make their far-fetched NBA dreams come true.
CHICAGO 10
Director: Brett Morgen
Stars: Jeffrey Wright, Nick Nolte, Roy Scheider
Studio: Roadside Attractions
The Plot: Archival footage, animation, and music are used to look back at the group of anti-war protesters who were put on trial following the 1968 Democratic National Convention.
PENELOPE
Director: Mark Palansky
Stars: Christina Ricci, James McAvoy, Reese Witherspoon
Studio: Summit Entertainment
The Plot: Penelope (Ricci) is a modern-day princess who was born with a pig's snout -- a curse that can only be broken when she finds true love with a prince.
CITY OF MEN
Director: Paulo Morelli
Stars: Douglas Silva, Darlan Cunha, Jonathan Haagensen
Studio: Miramax Films
The Plot: As a drug war spirals out of control in their favela, the revelation of a deep-seeded family secret drives best friends Acerola (Silva) and Laranjinha (Cunha) apart -- and into greater danger.
Oscars: 'We may have to get used to smaller audiences,' says Academy exec
On Sunday, Feb. 24, the Academy Awards telecast earned its lowest audience rating on record, plummeting 21 percent from last year. Is the Oscars in crisis? And what, if anything, can the Academy do to turn the tide? EW.com spoke with Bruce Davis, executive director of the Academy of Motion Picture Arts and Sciences.
(Source: EW)
Disney takes big plunge into online video
Eighty years after the 7 1/2 -minute cartoon "Steamboat Willie" helped launch the career of a certain iconic mouse, Walt Disney Co. has returned to its short-form roots with the debut of a digital studio that will develop original content for the Internet.
Stage 9 Digital Media, quietly in the works for two years, will be unveiled today with the premiere of "Squeegees," a comedy series about window-washer slackers, on ABC.com and YouTube. It is the first of a planned 20 online programs currently in development."We've all seen the appeal of short-form content grow over the past few years," said Anne Sweeney, president of the Disney-ABC Television Group. "The launch of this experimental new media studio allows us to play in this space with some quality content, while giving us an interesting venue for telling stories in a different form."
ABC Television Group joins a growing number of TV studios, including CBS and Warner Bros., that have set up separate digital creative teams to produce the kind of instant-gratification videos that are popular online, especially among young viewers who can no longer be counted on to watch the networks' prime-time shows.
(Source: LA Times)
George Carlin knows what's 'Bad for Ya'
Long before he went on stage and began to say "The Seven Words You Can Never Say On TV," got arrested for it in Milwaukee and saw the battle over freedom of expression that it ignited rage all the way to the U.S. Supreme Court, George Carlin had a different dream. 
George Carlin loves to point out the absurdities and hypocrisies of American life.
He was going to be a wholesome standup comic, the kind who could make little children laugh and delight their parents. No jokes about race or sex and every bodily function imaginable (some of them so outrageous they seemingly could only be imagined by Carlin).
No, he would emulate his childhood hero, Danny Kaye, the kindly, rubber-faced comedian who ruled over the decade that Carlin grew up in -- the 1950s -- with a clever but gentle humor reflective of its times.
Only problem was, it didn't work for him.
(Source: CNN)
Media Jobs, Rights Under FBI Thumb in Secret History of TV Show
J. Edgar Hoover was furious. ABC News anchor Frank Reynolds had just mocked him on the 6 o'clock evening news, and the network let him do it. Someone was going to have to pay for this. Reynolds would be investigated, and if ABC didn't fire him, Hoover would yank one of their most popular shows off the air. It was Thursday, Nov. 19, 1970, a week before Thanksgiving. Nixon was in the White House, John Mitchell was Attorney General, and Watergate was just an apartment building and office complex in Washington, D.C.
In those days, Hoover wasn't just the most powerful man in law enforcement; he was a powerful force in the television industry, as well. From 1965 until his death in 1972, Hoover controlled one of ABC's top-rated shows – "The FBI," which starred Efrem Zimbalist Jr. as the straight-arrow FBI Inspector Lewis Erskine.
And Hoover didn't just control the show figuratively. As revealed in 5,000 pages of FBI memos obtained under the Freedom of Information Act, Hoover controlled the hit TV show literally, having final approval over every word in every script and over the hiring of every cast member, writer, director, producer and crewmember. He even approved the show's sponsors.
(Source: Hollywood Today)
BEHIND THE SCENES TV: David Fincher and Spike Jonze present 'The Fall' directed by Tarsem
Burt Lancaster: The last real action hero
A 69-year-old Hollywood legend has just finished making his first film in Scotland. At the end of the production, the cast and crew group together to buy the star a special gift for the end-of-shoot party – a full Highland outfit, kilt, sporran et al. The star immediately strips to his underpants, in full view of his fellow guests, in order to haul his tartans on. "It was quite an amazing thing to see," the Scottish producer Iain Smith recalls.
The film is Bill Forsyth's Local Hero (1983) and the star is Burt Lancaster. As a kid growing up in Glasgow, Smith had seen Lancaster appear in one of his favourite films: The Crimson Pirate, in which Lancaster played a roistering but very nimble Jack Sparrow type. "I saw it in the Saturday morning cinema in Glasgow. I tried to recreate being Burt Lancaster in that film. When I suddenly had the opportunity to work with him, it was very strange to disassociate the movie I had seen with the man I was now working with," Smith says.
Larger than life, both on and off the screen, Burt Lancaster richly deserves a new retrospective billing him as one of the greats, says Geoffrey Macnab'
(Source: The Independent)
Director Shekhar Kapur: My 'brother' Heath Ledger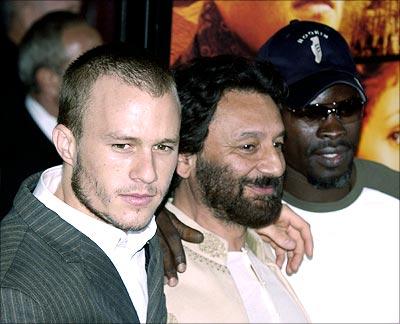 Shekhar Kapur was the last person to speak to Heath Ledger before his death. He tells Marc Lee about their close friendship and their plan to make a film together
When the Australian actor died aged 28 in New York last month, Kapur was devastated. He was the last person to talk to Ledger - on the phone - and recalls their final conversation with a painful bewilderment.
"He was jet-lagged, but he was looking forward to the next day. We were talking about meeting up, and laughing about synchronicity because I had booked a massage for him at three o'clock, and he'd booked one for himself at the same time.
"He told me to call him in the morning. I said, 'I won't disturb you if you're tired.' But he said, 'No, call me. Wake me up, and we'll meet. There was nothing he said that gave me the impression he was depressed.'
(Source: The Telegraph UK)
Martin Scorsese admits mental patients to 'Island'
Emily Mortimer and Jackie Earle Haley will play mental patients in the mystery drama "Shutter Island," Martin Scorsese's latest collaboration with Leonardo DiCaprio.
Max von Sydow has also joined the cast of the Paramount Vantage project, which begins production next week.
DiCaprio and Mark Ruffalo play two U.S. marshals who travel to a Massachusetts island to investigate the disappearance of a patient from a hospital for the criminally insane. Chaos ensues as they encounter a web of deceit, a hurricane and a deadly inmate riot that leaves them trapped on the island. Von Sydow will play one of the hospital's physicians.
Ben Kingsley, Michelle Williams and Patricia Clarkson also star in the film, which was adapted by Laeta Kalogridis from "Mystic River" author Dennis Lehane's 2004 novel.
Von Sydow recently appeared in "The Diving Bell and the Butterfly," and Mortimer in "Lars and the Real Girl." Haley received an Oscar nomination last year for his supporting role as a sex offender in "Little Children."
Oscars ratings sink to all-time low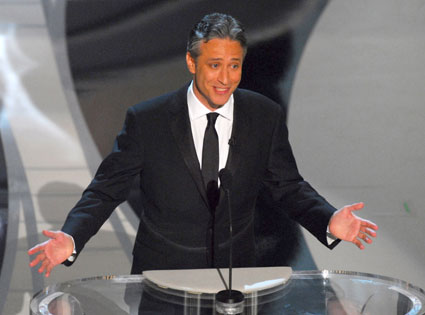 US television ratings for this year's Oscars sunk to an all-time low, preliminary figures showed, as viewers turned their back on a ceremony dominated by dark, bleak films.
According to figures from Nielsen Media Research, Sunday's three-hour-long ceremony at the Kodak Theatre averaged an audience of only 32 million viewers, the worst since records began in 1974.
The previous lowest figure had been in 2003, when only 33.04 million people tuned in for a ceremony won by "Chicago" that took place just days after the beginning of the US-led war in Iraq.
Final figures are due to be released on Tuesday but are not expected to change significantly. If the 2008 figures are confirmed, it would represent a drop of more than 20 percent from last year's average audience of 41 million.
The record-low audience came in a year when the Oscars race for best picture was dominated by films that received critical acclaim but struggled to perform at the box-office.
Only one film out of the five best picture nominees -- the teenage comedy "Juno" -- broke the 100 million dollar barrier this year.
Analysts say there is a high correlation between the box-office popularity of films nominated for the Oscars best picture and television viewership for the Academy Awards.
The largest average audience ever for the Oscars telecast came in 1998, when 55.25 million watched the ceremony which was won by "Titanic", the highest grossing movie of all time with box-office earnings of 1.85 billion dollars.
Sunday's Oscars were won by Joel and Ethan Coen's bleak thriller "No Country for Old Men," a grim adapation of Cormac McCarthy's novel of the same name.
The film won four awards -- best picture, best director, best adapted screenplay and best supporting actor.
The acting awards on Sunday were swept by non-American actors for the first time since 1965.