BEHIND THE SCENES TV: Trailer for 'Leatherheads' starring George Clooney and Renee Zellweger
Eli Stone: It's not about autism
Unlike officials at the American Academy of Pediatrics (AAP) and many pro-vaccination bloggers, I've had a chance to watch the entire pilot episode of ABC's fictional comedy/drama "Eli Stone."
The already controversial program, which debuts Thursday at 9 p.m. and subjects viewers to fanciful scenes involving pop singer George Michael, depicts a lawyer who argues in court that a mercury-based preservative in a flu vaccine made a child autistic.
The AAP, after watching a seven-minute trailer of the show and reading media reports, was so outraged a sacred cow had been attacked that it demanded that ABC cancel the episode. Ironically, the move is drawing even more attention to the show.
While the program includes statements that science has refuted any link between autism and vaccines, the AAP complained that "the episode's conclusion delivers a contrary impression; the jury awards the mother $5.2 million, leaving audiences with the destructive idea that vaccines do cause autism."
I disagree.
For starters, the AAP ought to give television viewers a little more credit. Like most television, this is supposed to be entertainment. Will we, for example, really believe Eli Stone is a prophet who hears songs by George Michael every time he has a vision?
(Source: Chicago Tribune)
NBC's Zucker outlines new approach to TV programming
NBC Universal aims to shake up the way it does business, particularly with its pilot development and "upfront" presentations, president and CEO Jeff Zucker said Tuesday.
In his keynote speech at the opening session of the National Association of Television Program Executives' 2008 Conference and Exhibition (NATPE), Zucker said NBC will take more projects straight to series, without pilots; green-light five or six pilots a year; sign fewer development deals; and likely forgo its glitzy May "upfront" presentation in favor of meeting with advertisers one on one.
"We must acknowledge that a significant part of the industry is under pressure and needs to change," Zucker told a packed ballroom at the Mandalay Bay Resort. "We've needed to do this for a few years, but there was no real sense of urgency."
He said factors including the state of the economy and the writers' strike have speeded up the time frame in which NBC is making these changes.
(Source: Reuters)
Coen brothers win top DGA honor
Joel and Ethan Coen won the top DGA prize for "No Country for Old Men" on Saturday in a kudofest marked by high spirits over the guild's speedy contract resolution with the AMPTP one week earlier. It's the first DGA win for the directing siblings, who beat out Paul Thomas Anderson ("There Will Be Blood"), Tony Gilroy ("Michael Clayton"), Sean Penn ("Into the Wild") and Julian Schnabel ("The Diving Bell and the Butterfly") for top honors at the 60th annual Directors Guild of America kudofest in Century City. Kudo is considered a reliable Oscar indicator because most years it aligns with the Academy Award's helming honors. Fifty-three of the past 59 DGA winners have gone on to win the Oscar that season, including "The Departed" last year.
(Source: Variety)
Montel Williams calls it quits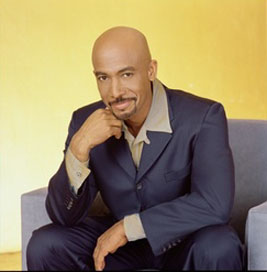 Montel Williams is calling it a wrap after 17 years in daytime.
CBS TV Distribution confirmed Wednesday it will end production on the syndicated yakker at the end of this season. CBS plans to offer stations a "Best of Montel" package for the fall that will feature segs from throughout the show's run.
Fate of "The Montel Williams Show" was sealed when key Fox-owned stations opted not to renew it for the 2008-09 season. But a number of other stations had cleared the show for next season, prompting CBS to offer the "Best of" package. The rerun package is sold on an all-cash basis, which is a boon to stations that had been handing over 3½ minutes of barter ad time per seg to CBS for the firstrun episodes.
"Stations continue to embrace Montel and the message of social responsibility that has been the cornerstone of his show," said CBS TV Distribution prexy and chief operating officer John Nogawski.
Williams, a former military officer, launched his yakker in New York and a handful of other markets in 1991. Show was picked up for national distribution by Viacom the following year.
Forced to subscribe to all these stupid channels on cable
If you're like most people, you look at your "basic" cable line-up and think: "Why do I have all these stupid channels? Wouldn't it be cheaper if I could just subscribe to the ones I actually like?"
You're probably convinced that there's a huge conspiracy going on to get you to pay for a bunch of crap you don't want.
You might be right. According to the American Cable Association (an organization that is obviously quite biased toward the cable industry) it's not your cable company's idea to force "Lifetime Movies" on you, it's the big media companies themselves that dictate cable line-ups through a technique called "tying and bundling."
(Source: Consumerist)
New Bond film title is confirmed – Quantum of Solace
The next James Bond film is to be called Quantum of Solace, producers have confirmed.
The title is taken from one of a collection of short stories published by 007 creator Ian Fleming in 1960.
Producer Michael Wilson said the film would have "twice as much action" as 2006's Casino Royale, which saw Daniel Craig debut as the iconic secret agent.
The next outing, previously known as Bond 22, is partly being shot at Pinewood Studios in Buckinghamshire.
(Source: BBC News)
'The Dark Knight' director Chris Nolan remembers Heath Ledger
Best known for his haunting, Oscar-nominated performance as Ennis Del Mar, one of the gay cowboys in 2005 ' s "Brokeback Mountain," Ledger was a massive young talent on the cusp of greatness when he died last week in New York. The native Australian, who is survived by his 2-year-old daughter, Matilda, had recently finished work on this summer's "Batman" sequel, "The Dark Knight," in which he plays a villain, the Joker. Christopher Nolan, the film's director, shared his memories of Ledger.
(Source: Newsweek)
The Ten Best Films of Sundance '08
The following list of films may not match up with the grades that I gave all the movies over the last 12 days, but it does have the advantage of perspective. Now that the Sundance Film Festival has pretty much come to a close, I am able to look back on all the films that I saw, picking out my personal favorites delivering them to you in this tidy, hopefully informative list. I had the honor of seeing a lot of great films this year in Park City — many of which I will be following throughout the year until they are released for everyone to see. As for these ten films, these are the ones that you too should be eyeing up between now and their release dates.
(Source: Film School Rejects)
The Dough Liman Identity
The name on the doorbell at director Doug Liman's Tribeca loft is "Bourne J.," which stands for Jason Bourne, hero of The Bourne Identity, Liman's first blockbuster. As filmgoers recall, Jason Bourne lived in a fancy bourgeois apartment in Paris's 8th Arrondissement. The entrance to Bourne J.'s building is cramped and grubby, as is the elevator. The apartment itself is long, narrow, and mostly empty. At one end, there is a desk and a bunch of power tools. At the other, a porch seat is suspended from the ceiling. The walls, which pitch inward, are a dirty white, the windows just dirty. There are two dead potted trees. The movie Bourne had, briefly, a wealthy businessman's cover. Liman grew up a real rich kid on Fifth Avenue, and now is an A-list Hollywood director. But his cover appears to be that of a fun-loving grad student. "I'm theoretically in the middle of a renovation," Liman tells me, though he's lived in this loft eight years.
I find Liman, 42, sitting at a picniclike table he built out of antique pine, the apartment's only table. He's at work on Jumper, his $75 million movie about kids who teleport, which will be out next month. Just over his head is a colorful oil painting of his late father, one of many images in the loft of Arthur Liman. In fact, among ice skates, power tools, and dead foliage—there are more deceased plants on the fire escape—I count eleven images of Liman's father. There's a smiling photo of him at Yale and two framed front pages from the Times. And the desk belonged to his father. "He was the dominant relationship in my life," Liman says fiercely. "It was like, 'Go try anything, do anything.'"
Liman revered his father, a legendary attorney. Many people did. He represented America's largest companies and also worked for the public good. He ran a legal clinic for the poor and served as lead counsel for the U.S. Senate's Iran/contra investigation and for the New York State Attica commission.
(Source: New York Magazine)