The art of marketing the art film
Eight weeks into the movie awards season, the half-year regarded here as show-prep for the Oscars, Hollywood is already littered with smoking ruins.  While Malibu was burning last weekend, Ben Affleck and Miramax Films watched "Gone Baby Gone" do the same.
The crime drama opened sixth at the box office with $5.5 million in domestic ticket sales and little promise of much more to come. Three spots back, behind the umpteenth rerelease of Tim Burton's "The Nightmare Before Christmas," Reese Witherspoon and New Line Cinema did even worse with "Rendition." This heavily promoted political drama took in just over $4 million. 
(Source: New York Times)
Teenage pregnancy film "Juno" wins Rome festival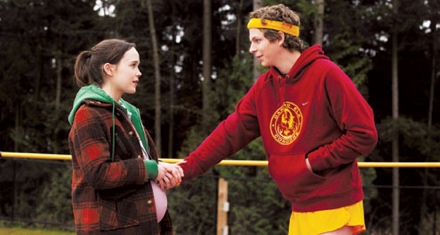 "Juno," the story of an American teenager faced with an unplanned pregnancy, won the top prize at the Rome film festival on Saturday. The film is directed by 30-year-old Canadian-born Jason Reitman, whose 2005 comedy "Thank you for Smoking" scooped a string of awards and was nominated for two Golden Globes. 
"It's terrifying to bring your film to another culture," Reitman said, calling his film "feminine." 
(Source: Reuters)
MOVIE OPENINGS – Oct. 26
Dan in Real Life   
Director: Peter Hedges
Stars: Steve Carell, Juliette Binoche, Dane Cook
Studio: Buena Vista Pictures 
The Plot: While advice columnist and single dad Dan Burns (Carell) attends his family reunion, he meets, and falls for, Beth (Binoche), a funny, smart, beautiful woman -- who just happens to be in a relationship with his brother (Cook). 
REVIEWS:
Saw IV   
Director: Darren Lynn Bousman
Stars: Tobin Bell, Scott Patterson, Justin Louis
Studio: Lionsgate 
The Plot: The deaths of Jigsaw and his apprentice Amanda ensnare Detective Hoffman (Mandylor), SWAT Commander Rigg (Bent) and FBI agents Strahm (Patterson) and Perez (Karkanis) in the grisly details of the killers' final game. 
Rails & Ties [LA/NY]
Director: Alison Eastwood
Stars: Kevin Bacon, Marcia Gay Harden, Miles Heizer
Studio: Warner Brothers 
The Plot: An unlikely bond is formed between a young boy whose mother commits suicide and a train engineer who witnessed her death. 
REVIEWS:
Jimmy Carter Man from Plains [limited]   
Director: Jonathan Demme
Stars: Jimmy Carter, Rosalynn Carter
Studio: Sony Pictures Classics 
The Plot: A chronicle of the former president's tour recent for his book "Palestine: Peace Not Apartheid."
REVIEWS:
Scorsese and DiCaprio team up again for fourth film
Martin Scorsese and Leonardo DiCaprio will reteam early next year on "Shutter Island," a Laeta Kalogridis-scripted adaptation of the Dennis Lehane novel. Pic is coming together quickly as a co-production between Paramount Pictures and Columbia Pictures, with production starting in March.
Paramount will supervise production and distribute domestically while Columbia is looking to distribute internationally.  The project will be a co-production between Phoenix Pictures, Scorsese's Sikelia and DiCaprio'sAppian Way banners. Mike Medavoy, Arnold Messer, Brad Fischer and Scorsese will produce. Lehane, Kalogridis and Louis Phillips will be exec producers. 
Drama is set in 1954, with DiCaprio in final talks to play U.S. Marshal Teddy Daniels, who is investigating the disappearance of a murderess who escaped from a hospital for the criminally insane and is presumed to be hiding on the remote Shutter Island.
(Source: Variety)
25 Awesome Action Heroes
Can't wait to see what Beowulf can do next month? In the meantime, get your action fix with our list of butt-kickers, from Antonio Banderas' El Mariachi to Uma Thurman's Bride and more. 
(Source: EW)
BEHIND THE SCENES TV: First Look – 'Lion for Lambs' starring Tom Cruise and Meryl Streep
New TV season awaits hits, stars
At first glance, the new TV season looks less than heroic. There's been no water-cooler hit akin to last year's "Heroes," although two newcomers, "Pushing Daisies" and "Private Practice," hold promise. And after a spring audience exodus, network viewership compared with last fall is down as much as 10 percent by one measurement. 
Broadcasters have no one to blame but themselves, contends one analyst.  "The networks haven't delivered the compelling new shows that viewers get excited about," said Shari Anne Brill of ad-buyer Carat USA. She recalled instant, buzzed-about hits "Desperate Housewives" and "Lost" from seasons past. 
(Source: Associated Press)
Hollywood studios make new offer to screenwriters
With less than a week to go before a presumed strike deadline, Hollywood studio executives sought to break a deadlock in contract talks with screenwriters by offering a newly condensed package of proposals. 
Initial reaction by the Writers Guild of America was chilly, with the chairman of the union's negotiating committee saying the studios' latest offer amounted to "minor adjustments to major rollbacks."  The move came as the two sides ended their second day of talks since the Writers Guild of America won the overwhelming approval of its members to call a strike if no settlement were reached once their existing contract expires next Wednesday. 
(Source: Reuters)
CBS cancels 'Viva Laughlin'
It's a sad day for fans of the TV musical, the TV murder mystery and the TV casino drama. All three of them.  Viva Laughlin, CBS' first foray into the multihyphenate genre, has been yanked after just two airings, joining CW's Online Nation and Fox's Nashville in the fall season's discard pile. A repeat of CSI will be deployed in Viva Laughlin's barely used 8 p.m., Sunday time slot next weekend, the network said Monday. Then, starting Nov. 4, the Emmy-winning, American Idol-denying Amazing Race will begin its 12th season there. 
The Hollywood trades, which first reported the story, declared Viva Laughlin a terminal case—as in canceled. In network tradition, CBS was loath to use the "C" word itself, preferring to describe the freshman show, to E! News, as having been "pulled," no doubt gently and with great care, from the schedule. 
(Source: E! News)
INTERVIEW: Kristin Chenoweth of 'Pushing Daisies'
Kristin Chenoweth is a woman of many talents.  She's an actress, a singer, has appeared in film, on TV, and on Broadway.  Perhaps best known for her work on The West Wing, Chenoweth now finds herself on Pushing Daisies, the fall's most interesting and well-received new series.
Kristin plays Olive Snook, an employee of The Pie Hole and unabashed lover of the pie maker himself, Ned.  The first few episodes of Pushing Daisies have seen Olive hang out her window in full-spy mode, sell pies with extreme enthusiasm and, last week, break into song. 
(Source: Buddy TV)